Add music you love and enjoy it with
T. Rex

Jeepster

Electric Warrior (Deluxe Edition), A&M, 3

Rain Man O.S.T. (Various Artists), Capitol

The Definitive Simon & Garfunkel, Columbia

The Very Best Of Elton John, Rocket

Jamie Cullum

Everything You Didn't Do

(CD Single), Island, 1

Fantastic 80's Disc 1 (Various Artis, Columbia

Signs & Signifiers, Rounder, 1

Ultimate Country (Various Artists), Telstar

Country Moods (Various Artists), Polygram Tv

Emerald Rock (Various Artists), Polygram Tv

Hits Of 1971 & 1972 (Various Artists), Polydor

(CD Single), Grandmono, 10

Now 8 (Various Artists), Siren, 7

Eagles

Life In The Fast Lane

The Best Of Eagles, Asylum

Stevie Wonder Greatest Hits Vol.2, Motown

Extended Play, Warner Bros

(CD Single), Fourth Chord Records, 1

The Who

I Can't Explain

The Godfathers Of Britpop, Polygram Tv

Bryan Ferry/Roxy Music - Street Life, Eg

Marvin Gaye

Too Busy Thinking 'bout My Baby

Soul (Various Artists), Polygram Tv

Madonna

Open Your Heart

Madonna - The Immaculate Collection, Sire, 13

(CD Single), ZYX Music, 2
Pause for Thought

From Rev Ruth Scott, an Anglican vicar in Richmond.

Yesterday evening, returning home from a meeting in central London I heard about the tragic murder in Woolwich. I'd missed the early evening news so I looked online for more information. It was being updated every few minutes with snippets from many different sources. The accuracy of these couldn't always be confirmed. Journalists seemed to be interviewing everyone from local eyewitnesses to national politicians.

At a time of crisis it's easy to get caught up in the whirlwind of heightened emotion that comes with the territory of trauma, but it's not very helpful. One of the striking things about Jesus in the gospels is that whenever people around him are panicking, flying off the handle, baying for blood or generally winding themselves up into a frenzy, he remains utterly calm. He creates a still and steadying space in situations of chaos. One story tells of a group of angry, self-righteous men throwing a woman at the feet of Jesus. They want to stone her to death because according to the law, that's the punishment demanded for the crime she's committed. Jesus doesn't respond immediately. He holds still and his silence brings the men up short. When he finally speaks, his words inject a little humanity and sanity into the unfolding story; defusing rather than fuelling the heightened emotions of those around him.

With this in mind, it's important at this time that we not only respect the privacy of the dead man's grieving family and friends, but also refrain from getting caught up in speculation and knee-jerk judgments that are more likely to be harmful than helpful. In other words, Chris, what's needed are reflective actions not reflex reactions.
BBC Playlister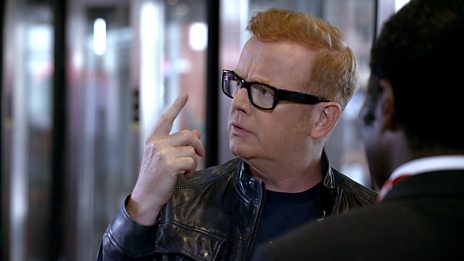 Chris has a song stuck in his head - but what is it? That's why he needs BBC Playlister!
500 WORDS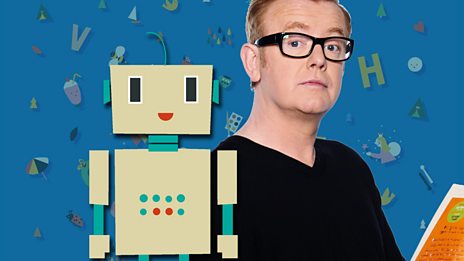 Featuring celebrity videos and top writing tips!
Podcast
Catch up with the latest Breakfast fun with Chris Evans. Hear the best stories and the biggest…