Add music you love and enjoy it with
Light Years - The Very Best Of ELO, Epic, 4

(CD Single), Fourth Chord Records, 1

Matt Monro

From Russia With Love

The Best Of James Bond 30th Anniversa, EMI

Van Halen

Why Can't This Be Love

Life In The Fast Lane (Various), Telstar

Keane

Somewhere Only We Know

(CD Single), Transcopic Records

Pulp

Common People

(CD Single), Island, 5

Texas

The Conversation

(CD Single), PIAS UK, 1

U2

Pride (In The Name Of Love)

U2 - The Best Of 1980-1990, Island, 1

Heartbeat - The 60's Gold Collection, Global Television

The Very Best Of Andy Williams, Pickwick

The Rolling Stones - Forty Licks, Abkco

Beverly Hills Cop (S/Track), MCA

Elvis Costello & Attractions- The Man, Imp Records

Fantastic 70's (Various Artists), Sony Tv/Columbia, 9

(CD Single), Stylus Records, 1

Eric Clapton - 461 Ocean Boulevard, Polydor

The Move

Flowers In The Rain

Sunny Afternoon - Sound Of The 60's,V, Old Gold

Generation X

Dancing With Myself

(Single), Chrysalis

Hits Of The 60s, 70s & 80s (Various), Kenwest
Pause for Thought

From Diane Louise Jordan, presenter of The Sunday Hour.

I'm in the middle of filming a new Gospel talent singing show, and on the weekend the judges turned down a girl who's rampant nerves prevented her obvious talent from shining through.

When she came off stage and managed to calmed down a little, she agreed to sing again, in private, just for me. As she opened her mouth a gold standard wall of sound fell out - stunning!... But frustratingly it was too late! She'd missed her moment with the judges, so left thoroughly disappointed.

I was disappointed too! How had the judges allowed such talent to slip away simply because of nerves. Unable to shake her from my mind I broke protocol and pleaded with them to give her a second chance.

They conceded. But by the time the production team had tracked her down she was already in a cab. Anyway I phoned with the good news, expecting her to excitedly rush back!

Instead she calmly thanked me for my efforts and said she'd rather try again next year....

I was speechless. I thought she wanted this opportunity!

But as a friend pointed out, when I later retold the story, even if something's right, it's all about timing...

And she may have a point. My husband and I agree we are perfectly designed for each other, and yet both admit if we'd met even a couple of years earlier we wouldn't have been so suited. And sadly a sweet girlfriend of mine who's going through a tough breakup, believes the main reason for their separation was getting together too soon.


So the stunning young singer's decision to try next year has reminded me that realising our dreams isn't just about driving passion, but about having the wisdom, and perhaps courage, to only pursue something when the time is right.
BBC Playlister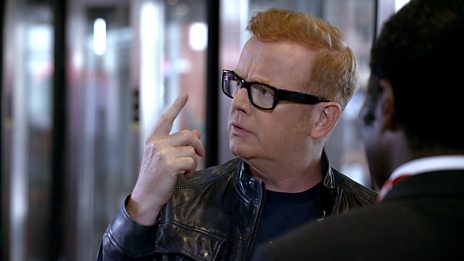 Chris has a song stuck in his head - but what is it? That's why he needs BBC Playlister!
500 WORDS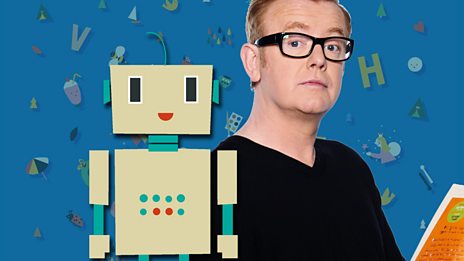 Featuring celebrity videos and top writing tips!
Podcast
Catch up with the latest Breakfast fun with Chris Evans. Hear the best stories and the biggest…