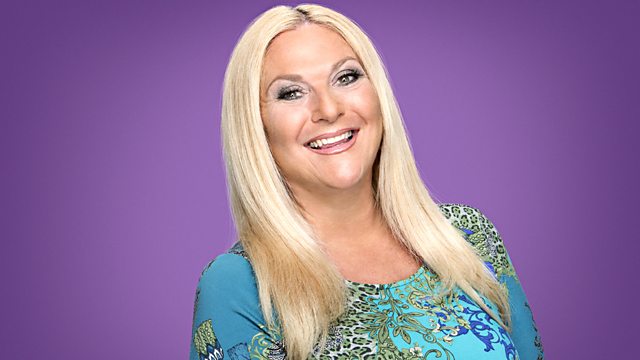 Why You Shouldn't Do It Yourself!
Vanessa's talking about decorating disasters this morning, when D-I-Y was a big N-O N-O! Plus hyssop is the latest Word Of The Day and Kirsty Hardstaff is today's Jolly Good Fellow, with Nicole's A Little Peace her birthday number one.
Last on
Pause For Thought with Dave Tomlinson, writer and Vicar of St Luke's Holloway in London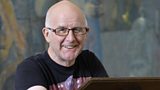 My friend Stuart, a navy chaplain, asked me to lead him on a spiritual retreat. We disappeared to a cottage in a lonely valley for a week. There were plenty of fields to walk the dogs, a friendly pub just down the road, and an unkempt but very attractive garden – with a view to die for.
Each day we retreated up and down the valley with the dogs. In the evenings we retreated to the pub for food and sustenance. We played the odd hand of cards and sipped some port in front of the fire at night. But best of all, we kept silence in the garden each day and gazed at the hillside opposite.
According to the mythical story of creation in the book of Genesis, human life began in a garden, and we have delighted in gardens ever since. If we let them, gardens somehow remind us why we exist. Whether we have a small country park, or a patch of green the size of a tablecloth, it's somewhere to sit in the sun, to attract a few birds and watch them feed, to plant some seeds and see them grow.
My favourite bit is just sitting in the garden and feeling that, somehow, I'm a part of all this.
On the last evening of our retreat, Stuart and I stayed in the garden to say some prayers. It had been a lovely, crisp, autumn day and we'd had a fire outdoors all afternoon. By 5.45pm it was dark, but still quite mild, so we huddled around the fire with just about enough glow to read our prayer books. As we prayed, two owls repeatedly called across the valley, and a delightfully slender quarter moon peeped over the hill opposite.
It's wonderful to cultivate gardens, make them beautiful. But we should never forget to just savour them; let them breathe fresh life back into us.
Word of The Day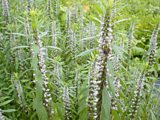 Hyssop - A small, bushy aromatic herb, native from the east Mediterranean to central Asia, at one time used medicinally.