Add music you love and enjoy it with
Pause for Thought

From Rabbi Pete Tobias, of the Liberal Synagogue, Elstree.

It's a busy time for rabbis. Nothing to do with Jewish festivals - there's a lull between now and September. It's because Judaism is on the National Curriculum this half term and rabbis are overwhelmed with invitations to talk to schools about our religion.

Last week I talked about the festival of Shavu'ot in a Church of England Infant school. It's also known as Pentecost, the festival of weeks. In Christian tradition, it's the time, 50 days after Easter, when the Holy Spirit descended. In Jewish tradition, it commemorates God giving the Ten Commandments on Mount Sinai.

I recounted this infant assembly the story of a brave man who climbed the fiery mountain to meet God. I asked if they knew who the man was. 'Jesus!' said one. 'Joseph!' said another. 'No,' said I. 'His name begins with an 'M'. 'Mary!' another child shouted. I explained the Bible story of Moses going up the mountain and coming down with God's teaching.

Later that week I visited another primary school; Summerswood School where I go regularly - I first went there almost ten years ago, and planted a tree for our Jewish spring festival.

As usual I was talking about religion and being a rabbi. And in the classroom I saw a variety of faiths, and heard thoughtful questions about what it means to be a religious leader. It made me think that although religious stories often seem to be about legendary people (whatever their names are) engaged in miraculous activities connected with things that go up to and come down from the sky, the purpose of religion was embodied in that tree that I planted nine years ago. It's about all living things having roots and striving to grow. Different cultures may have different stories and festivals to help them do that, but the heart of all religion is about helping human beings to grow and become the people we are able to become.
BBC Playlister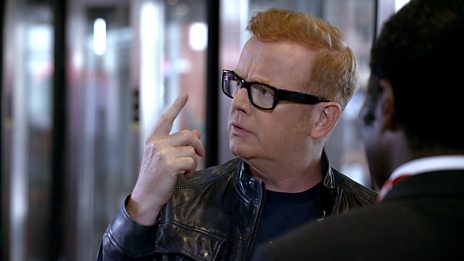 Chris has a song stuck in his head - but what is it? That's why he needs BBC Playlister!
500 WORDS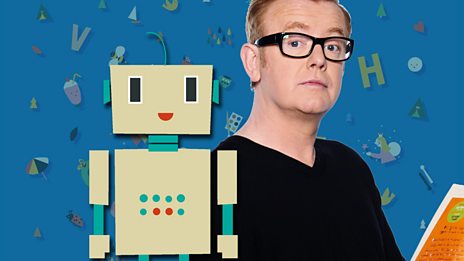 Featuring celebrity videos and top writing tips!
Podcast
Catch up with the latest Breakfast fun with Chris Evans. Hear the best stories and the biggest…