Add music you love and enjoy it with
David Bowie - Best Of Bowie, EMI

Jamie Cullum

Everything You Didn't Do

(CD Single), Island, 1

Exile

Kiss You All Over

Billboard Top Hits: 1978 (Various), Rhino

The Cars

My Best Friend's Girl

The Cars, Elektra

The Beatles - 1, Apple, 2

The Beatles : 1967-1970, Apple, 6

Texas

The Conversation

(CD Single), PIAS UK, 1

Bob Dylan

Positively Fourth Street

Bob Dylan - Greatest Hits, Columbia

100 All Time Classic Dance Hits Of The 1970s (Various Artists), Connoisseur, 18

What About Now, Mercury, 1

ABC

The Look Of Love

And Then She Kissed Me Vol.1 (Various, Debutante

(CD Single), 157 Records, 1

Huge Hits 1997 (Various Artists), Global Television

The All Time Greatest Rock Songs ..., Columbia

Shades Of Soul (Various Artists), Global Television

Jamie Cullum

Everything You Didn't Do

(CD Single), Island, 1

The Human League - Greatest Hits, Virgin

The Rolling Stones

Paint It Black

The Rolling Stones - Forty Licks, Abkco

(CD Single), Stylus Records, 1
Pause for Thought

From Sarah Joseph, Editor of a Muslim lifestyle magazine.

I was reading two diverse articles this weekend.

The first was on Amelia Earhart. 81 years ago today she began the world's first solo nonstop flight across the Atlantic Ocean by a female pilot.

The second was a story of plus size model, Jennie Runk. She is a size 16, and described her feelings of inadequacy when, at 13 years old and 5'9" tall she was a size 10 or 12.

These two stories came together in my mind as I pondered role models for my daughters. Who could I point out to them that would inspire them to challenge themselves? Who would light a spark in their being? I really struggled to find someone in popular culture I wanted to draw their attention to.

There are plenty of women role models. There are great women: writers, engineers, doctors, teachers, astronauts even. Yet they tend not to be the images our daughters see. Go into any newsagents and look at the magazines that are for our daughters. It will be high-gloss lipstick, shoes, diets, and celebrity gossip which feature.

We somehow think that we have reached some era of women's liberation, freed from the bondage of patriarchy experienced by our grandmothers. Yet this is too simple a picture.

81 years ago a woman was pioneering flight across the Atlantic, whilst today I see a world in which my daughters are literally bombarded with imagery of women judged for how they look; a world where a plus size model makes a headline.

It is a world I am familiar with. My mum ran one of the world's top model agencies, so I grew up in a world where everyone was thin, and everyone was beautiful. Fortunately for me, the experience made me search out what made each model different, and I learnt to differentiate people on the substance of their character.

Amelia Earhart had plenty of character. She was a pioneer. She took risks. She was prepared to fail. This is what our daughters, and even our sons, need. The time is right to revolt against the endless superficiality that we face. The time is right for many more Amelia Earhart's.
BBC Playlister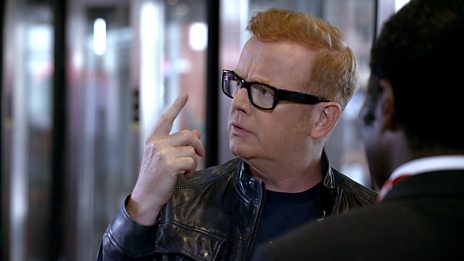 Chris has a song stuck in his head - but what is it? That's why he needs BBC Playlister!
500 WORDS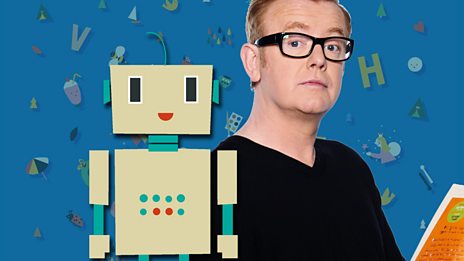 Featuring celebrity videos and top writing tips!
Podcast
Catch up with the latest Breakfast fun with Chris Evans. Hear the best stories and the biggest…