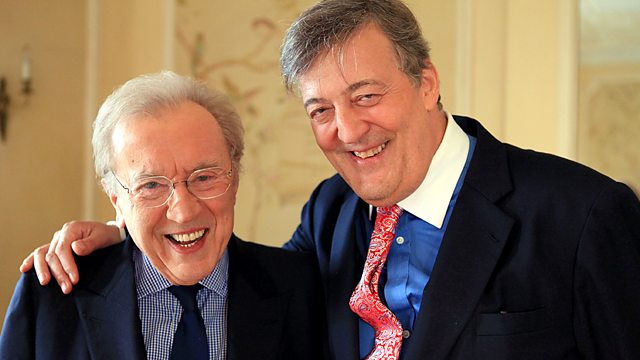 Frost on Sketch Shows
Many of Britain's biggest comedy stars cut their teeth on sketch shows and many of our most-loved comedy series began as sketches.
Sir David Frost traces the development of the sketch show over the last 50 years - from the variety theatre to peak-time television, from Arthur Haynes to Morecambe and Wise and The Two Ronnies, from Monty Python to Not the Nine o'Clock News and Catherine Tate.
He is joined by TV comedy greats including Ronnie Corbett, Stephen Fry and Michael Palin as they look back on the highs and lows of their own sketch show experiences. And together with comedy veterans Michael Grade and Richard Curtis, they ask if, in an age dominated by stand-up and sitcoms, the sketch show can continue to flourish and survive.
Credits
| Role | Contributor |
| --- | --- |
| Presenter | David Frost |
| Executive Producer | Trevor Poots |
| Producer | Andrew Fettis |