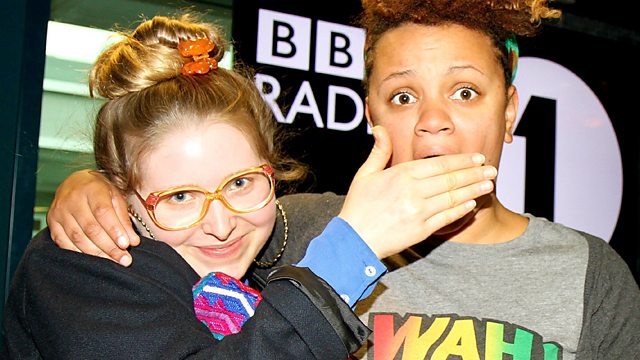 #BIG #WEEKEND
A week of showbiz news in 60 Seconds of Scuzz - including a brand new pop couple and Kanye drama.
Gemma wants to say hello to as many of you as possible in The Big Hello.
What should Gemma call her new trainers?
Hmmm if Gemma says 'BIG' or 'WEEKEND' it kicks off the R1 Big Weekend ticket giveaway. Guess how long she manages?
The lovely Jessie Cave pops by to dispense some fash advice amidst the madness.