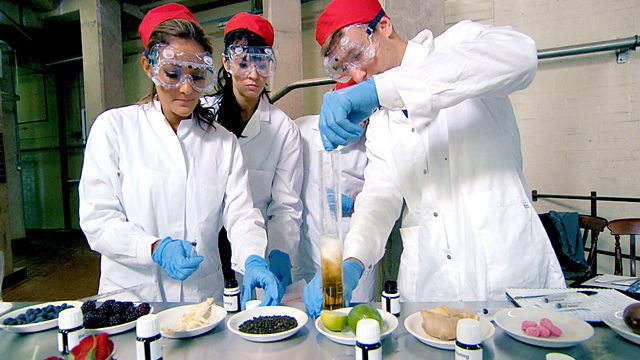 The candidates face an early morning trip to the pub, as this task sees them coming up with a new flavoured beer; two candidates who want Lord Sugar to invest in the drinks business go head-to-head to prove themselves.
Half the teams head off to a brewery to dream up their drinks, while the rest brainstorm brands for their beers. One team opts for a rhubarb beer, while the others choose chocolate and orange - but there is trouble brewing when the manufacturing process goes into meltdown and potential profit is poured down the drain.
On sales day one team heads straight for an ale festival, while the others have a worrying start as they set up shop in a deserted beer garden. Sense is in short supply for one team, who try and pitch their beer to a pub without a sample, and pricing up pints proves problematic.
In the boardroom alliances are exposed, and it is an emotional rollercoaster for one candidate; but ultimately it is closing time for someone when Lord Sugar tells them 'You're fired!'.
Last on
Credits
| Role | Contributor |
| --- | --- |
| Participant | Lord Sugar |
| Participant | Lord Sugar |
| Participant | Lord Sugar |
| Participant | Nick Hewer |
| Participant | Nick Hewer |
| Participant | Nick Hewer |
| Participant | Karren Brady |
| Participant | Karren Brady |
| Participant | Karren Brady |
| Executive Producer | Cate Hall |
| Executive Producer | Cate Hall |
| Executive Producer | Cate Hall |
| Series Editor | Francesca Maudslay |
| Series Editor | Francesca Maudslay |
| Series Editor | Francesca Maudslay |
Matt Edmondson's Awkward Conversation with Leah
Matt Edmondson's Awkward Conversation with Luisa