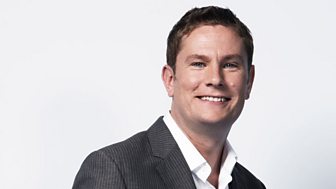 Phil Williams
The big stories of the day, plus the latest news and sport and a look ahead to what is expected to make the headlines tomorrow
Entertaining chat and interviews covering sport, showbiz and news with Phil William.

Alfie the dog had no training at all - he's a natural talent.

Shaky footage appears to show a creature disappearing below the surface of the river

Lisa Hiltons new erotic novel has been compared to Fifty Shades of Grey.

They had been missing for three days after their boat sank and were forced to swim ashore

All you need to know about new Chelsea boss Antonio Conte. He's signed a three-year deal.

Louis Tomlinson's grandad says the One Direction singer will return shirt design prize.

Anne and Jane get so anxious at the thought, they refuse to use motorways

A book about how to chop wood like a Norwegian has become a surprise Christmas hit

Robbie Savage clashes with Katie Hopkins over her dementia 'bed blocking' comments.
Britain's place in Europe
On Wednesday, 2 April, Nigel Farage and Nick Clegg will again debate the future of Britain in the EU, this time on the BBC.  And after the leaders have had their say we want to hear what you think. 
We'd like a group of 5 live listeners to watch the debate at 5 live's studios in Salford and then give us your view, live, from 10:30pm.  To have your chance to take part - email phil@bbc.co.uk with your contact details and why you want to take part, and we'll be in touch.  
For, against, or undecided about Britain's place in the EU, have your say on where Britain's future lies. Email phil@bbc.co.uk.