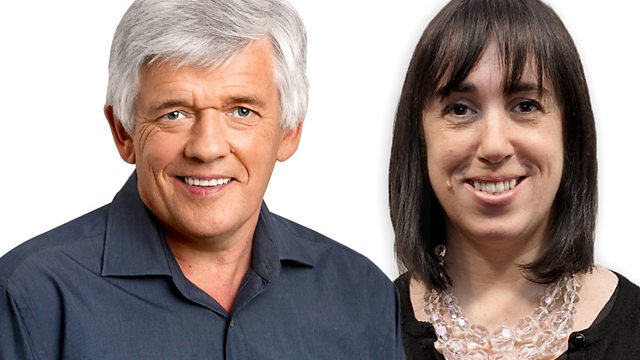 13/05/2013
Clare McDonnell and Peter Allen with the day's news and sport.
President Obama backs David Cameron's handling of Britain's role in Europe as seventy MPs back calls for a referendum.
Manchester United parade through the city to mark Sir Alex Ferguson's retirement and their 20th league title.
Peter speaks to Evan Hadfield the son of Canadian astronaut Commander, Chris Hadfield who's been on the International Space Station tweeting unique pictures of the globe to more than 800 thousand followers.
Last on