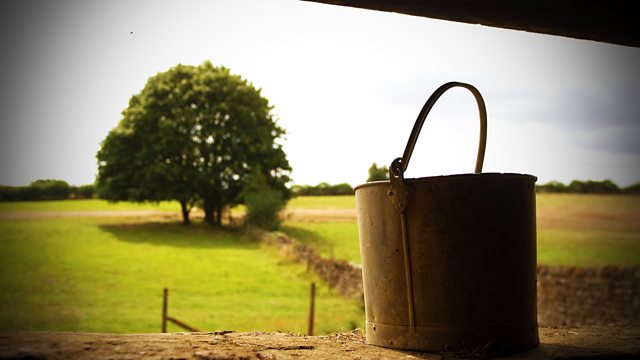 17/05/2013
Worried about Tom after last night's behaviour, Roy is relieved when he tracks him down. Tom reassures Roy that he's feeling better and that work will help him get through.
As Lilian's leaving to visit Paul in Watford bearing flowers and wine, she's surprised by Matt. Flustered Lilian says they're for James who she's going to visit.
Paul is taken aback by Lilian's surprise visit, especially as Celia storms out of the house as Lilian arrives. Celia tells Lilian that if she's Paul's new girlfriend she doesn't know what she's letting herself in for. Paul quickly regains his composure and says that at least Lilian can now see what he's up against.
Celia drops her car keys in the street as she's leaving Paul's. They're handed back to her by Matt. Matt then rings the office and tells Brenda to cancel his afternoon meeting. He doesn't know when he'll be back.
At a restaurant, Paul asks Lilian to never leave him - she's all he's got left. He begs her to stay longer and Lilian agrees to stay until the evening. When she rings Matt to say she's going to stay with James for longer, Matt tells her not to rush. He'll be back late himself.
Last on
Credits
| Role | Contributor |
| --- | --- |
| Writer | Joanna Toye |
| Director | Vanessa Whitburn |
| Producer | Vanessa Whitburn |
| Jill Archer | Patricia Greene |
| Kenton Archer | Richard Attlee |
| Alistair Lloyd | Michael Lumsden |
| David Archer | Tim Bentinck |
| Ruth Archer | Felicity Finch |
| Pip Archer | Helen Monks |
| Josh Archer | Cian Cheesbrough |
| Tony Archer | Colin Skipp |
| Pat Archer | Patricia Gallimore |
| Tom Archer | Tom Graham |
| Jennifer Aldridge | Angela Piper |
| Matt Crawford | Kim Durham |
| Lilian Bellamy | Sunny Ormonde |
| Eddie Grundy | Trevor Harrison |
| Clarrie Grundy | Heather Bell |
| Nic Grundy | Becky Wright |
| Susan Carter | Charlotte Martin |
| Vicky Tucker | Rachel Atkins |
| Roy Tucker | Ian Pepperell |
| Brenda Tucker | Amy Shindler |
| Lynda Snell | Carole Boyd |
| Jazzer Mccreary | Ryan Kelly |
| Jim Lloyd | John Rowe |
| Paul Morgan | Michael Fenton Stevens |
| Darrell Makepeace | Dan Hagley |
| Spencer Wilkes | Jonny Elsmore |
| Celia Redwood | Anita Dobson |