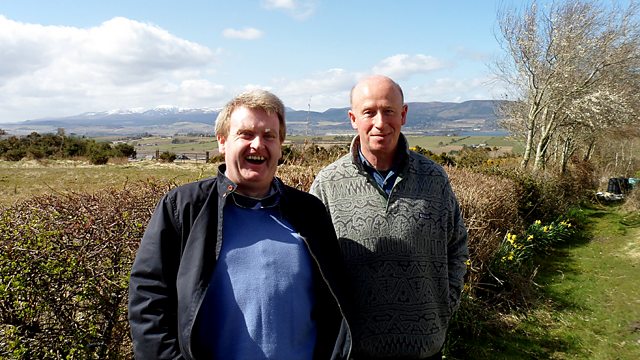 Dr Kenny Taylor
6/6 Can writer, naturalist and musician Dr Kenny Taylor convince stand-up comedian Raymond Mearns that there is more to Scotland than the city streets he's familiar with?
Having lived in the Highlands for over 25 years Kenny has studied in detail the geology and wildlife of the Black Isle north of Inverness.
Starting on the coast at Rosemarkie Kenny introduces Raymond to one of his favourite places where he's watched Dolphins in the firth and Otters on the shore. Exploring the coast and hinterland Kenny takes Raymond on a wildlife ramble and they discuss his passion for the outdoors and how he uses his knowledge in his books and magazine articles.
Last on