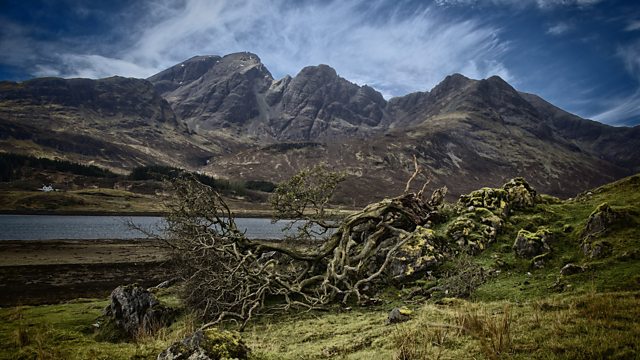 11/05/2013
Perfect storm. Mark Stephen talks to farmer Jim Fairley about how last year's wet summer and this year's late winter have combined to make it one of the toughest lambing seasons in living memory.
Will proposed court closures across Scotland affect access to justice in rural areas?
Out and about with the farmer who moonlights as a successful crimewriter - or is it the other way round?
Marmalade or rock festival? How estates are looking for ways of finding alternative incomes.
Watching for golden and white-tailed eagles in the skies of South Uist.
Landscape photographer Colin Prior on why he's always attempting to photograph what isn't there.
A walk around the Fife coastal path as it marks its 10th anniversary.
Plus, why Neolithic man was probably basking in sunshine on Costa del Uist.
And a musical dawn chorus in four movements.
Last on