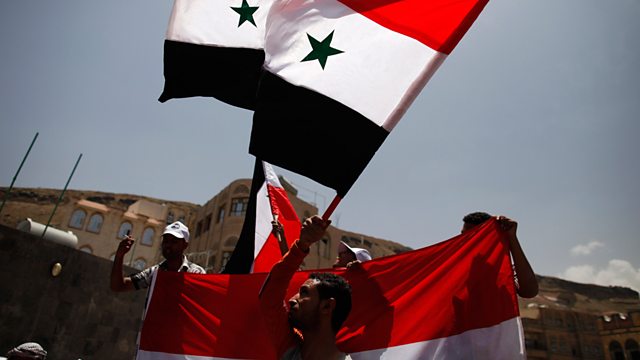 16/05/2013
Morning news and current affairs. Including Sports Desk, Weather, Yesterday in Parliament and Thought for the Day.
Last on
A rundown of stories from Monday 16 May including programme highlights and comment
Life Inside 'Islamic State': Diaries
Thursday 16 May
The BBC has been shown evidence that claims to show a chemical attack by Syrian government forces in the northern town of Saraqeb last month. A report from the National Audit Office has expressed reservations about HS2. And The Childrens Society has called for more help for young carers.
0900

Our editors this morning were Terry O'Neill and Lewis James. Thanks for all your comments and feedback this morning. Coming up next on Radio 4, Melvyn Bragg presents In Our Time. Thanks for listening.




0853

The post of Lord Chief Justice is about to be vacant and the application procedure for the first time involves an eighteen page a form. Carole Fossey, recruitment consultant and author of The Book on Recruitment: From Hello to Hired, and Sathnam Sanghera, Times features writer and columnist, analyse whether jumping through these hoops is worth it for employers and employees.




0848

Next week a mural created by the graffiti artist Banksy is due to be auctioned in London. Inkie, one of the UK's leading graffiti artists, and Mary McCarthy, director at MM Contemporary Arts, discuss the rights and wrongs of selling this kind of street art.




0835

The spending watchdog, National Audit Office, has cast doubt on government claims that the planned High Speed 2 rail line will transform the economy. John Whitelegg, professor of sustainable transport at Liverpool John Moores University, and Emma Antrobus, transport policy manager at Greater Manchester Chamber of Commerce, analyse whether the rail link will open access to new markets and labour pools.



See more live updates