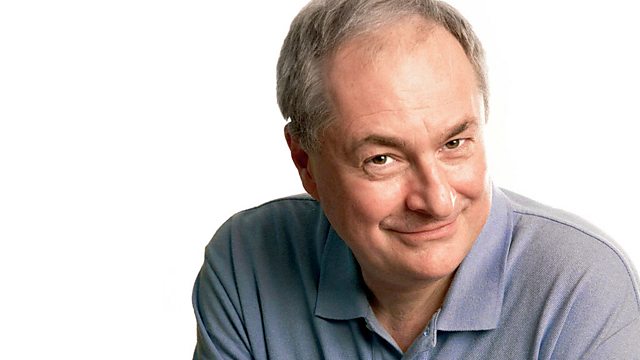 (2/13)
Do you know at which cathedral the England cricket captain Alastair Cook was once a chorister? Or which eccentric musician fronted The Magic Band? The answers to these and many other musical questions are revealed in this week's edition of Counterpoint, chaired by Paul Gambaccini.
The contestants in the second heat hail from London and Bristol, and they'll be hoping their general musical knowledge will be wide enough to carry them through to a semi-final place.
They'll also have to face individual questions on a special musical topic which will be sprung on them completely out of the blue, with no chance to prepare. And there'll be plenty of musical extracts to identify, both familiar and surprising.
Producer: Paul Bajoria.
Last on
COMPETITORS IN THIS PROGRAMME
HOWARD DELMONTE, a psychotherapist from Haringey in London;
MICK QUINN, a retired psychiatric nurse from Bristol;
RUFUS STILGOE, a barrister from London.
MUSIC PLAYED IN HEAT 2
ROUND ONE
Julian Slade & Dorothy Reynolds: Salad Days - 'Hush-Hush' (Leslie Philips and cast)
Beethoven: String Quartet in F, Op.18 No.1 - Allegro con brio (The Lindsay Quartet)
Elias McDaniel (Bo Diddley): 'Road Runner'
Trad. 'The Agincourt Carol' (Gothic Voices)
Charles Ives: 'The Circus Band' (Gerald Finley/Julius Drake)
Delius: Violin Concerto (Tasmin Little/BBC SO/Andrew Davis)
SILENCE AND MUSIC
Sibelius: Symphony No.5 - Final movement (City of Birmingham SO/Rattle)
Dvorak: Rusalka, Act II - 'Jiz tyden dis po boku' (Ben Heppner/Czech PO/Mackerras)
Franz Gruber/John Freeman Young: 'Silent Night' (The Manhattan Transfer)
MY FIRST SYMPHONY
Mahler: Symphony No.1 ('Titan') - 2nd movement (Vienna SO/Horenstein)
Sullivan: Symphony in E ('Irish') - 3rd movement (Royal Liverpool PO/Groves)
Shostakovich: Symphony No.1 in F Minor - 1st movement (Philadelphia Orch/Ormandy)
BURT BACHARACH & HAL DAVID
'The Story Of My Life' (Michael Holliday)
'Alfie' (Dionne Warwick)
'(They Long To Be) Close To You' (The Carpenters)