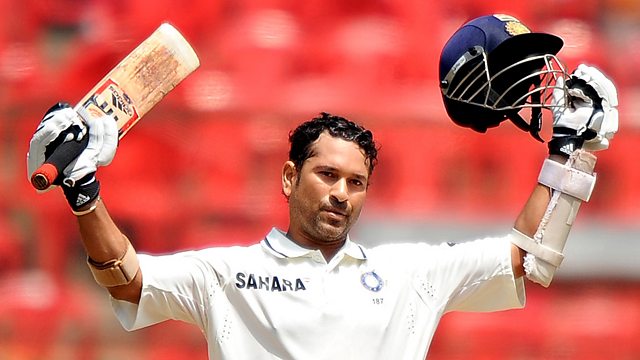 Sachin at 40
As India's greatest ever cricketer turns 40, 5 live Sport speaks to those who know Sachin Tendulkar best. Featuring interviews with those who played alongside him and some of his biggest fans, to find what he means to more than a billion Indians and to discover how much longer he can keep going at the highest level.
Russell Fuller speaks to Tendulkar's former captains, Sourav Ganguly and Rahul Dravid, plus Indian greats Kapil Dev and Sunil Gavaskar. Wasim Akram tells Russell what it was like to bowl to the Little Master, and reminisces about his first ever Test, against Pakistan in 1989.
Last on
Rahul Dravid and Sourav Ganguly talk to 5 live about the Little Master's future.