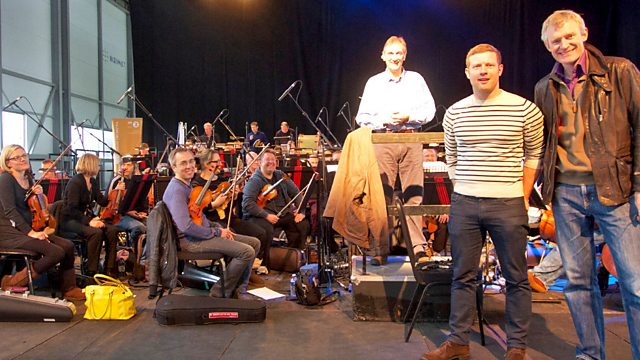 The Dambusters 70 Years On
Dermot O'Leary and Jeremy Vine present a special Friday Night is Music Night commemorating the 70th anniversary of the Dambusters Raid. The iconic story will be re-told with music from the BBC Concert Orchestra and the Central Band of the RAF, live at Biggin Hill Airport. The evening will also feature drama and special messages from veterans and Barnes Wallis' daughter. Thursday 16 and Friday 17 May 2013 mark the 70th anniversary of the Dambusters Raid - an operation which changed the course of the Second World War. Nineteen Lancaster Bombers, each carrying the 'Bouncing Bomb', took off from Lincolnshire to destroy the dams of the Ruhr Valley at the heart of Germany's war-machine. The crews came from Britain, Australia, New Zealand and Canada. Eight aircraft didn't return. In total, 133 airmen took part in the raid, 53 of them died. In Germany almost 2000 lives were lost as a result of the dams being breached.
This programme was first broadcast on the 17th May 2013.
Last on