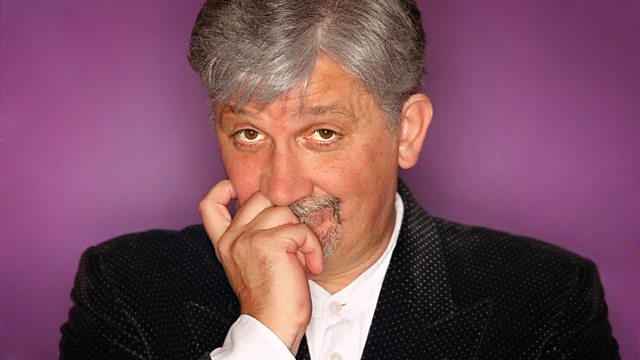 Doodle-De-Doo to The Ho-Ho Song: All life is here!
All sorts of musical subjects engage Russell this week - a very minor song from the Twenties adapted by two major late 20th century cabaret artists opens the show and a connection with this to the New Orleans Rhythm Kings leads Russell to a massive hit of the '50s (an adaptation of the old jazz standard, 'Tin Roof Blues' which itself, he reveals, was an adaptation of an older - and ruder - song from the earliest days of Jazz in New Orleans). But the title wasn't new in 1954 - it had already been used a dozen years earlier so we hear Jo Stafford and Julie London singing two quite different songs called 'Make Love To Me'. The composer of the 2nd one also wrote a hit for Dickie Valentine and a much earlier one for Artie Shaw's orchestra, both of which Russell introduces - before moving to another bandleader, whose centenary falls this week.
In salute, Russell picks Woody Herman's 'Lemon Drop' (a wild one by the band), 'Louise' sung by Woody himself - and Woody's later band accompanying Frank Sinatra at Madison Square Garden in Jim Croce's 'Bad, Bad Leroy Brown'. A discovery that Frank was a Jeri Southern fan presents an opportunity to play her smouldering version of Rodgers and Hart's 'Dancing On The Ceiling' and, from the same period, as a birthday salute to composer Burt Bacharach, Patti Page's 'Keep Me In Mind'. Co-composer of this song, Jack Wolf, is the connection to an unlikely one - Red Buttons and 'The Ho Ho Song' - and also to Billie Holiday's 'I'm A Fool To Want You', which Wolf co-wrote with Joel Herron and Frank Sinatra. Russell wraps up the show with a review of some new releases, playing Maurice Chevalier from a celebration of TV's 'Mad Men' and, from a re-issue of some '60s albums, Jack Jones.
Last on