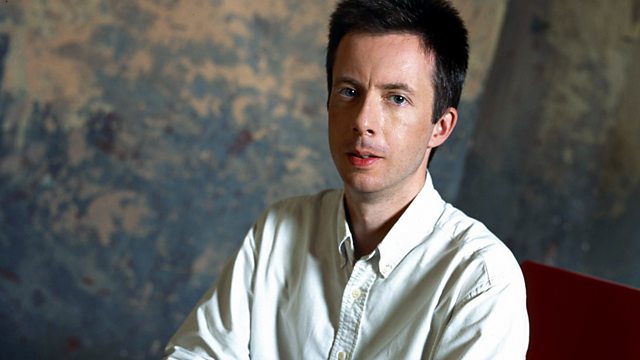 16/05/2013
John Shea presents a concert with Philippe Herreweghe and the Royal Flemish Philharmonic with Bruckner's 4th Symphony and Mahler's Kindertotenlieder with soloist Dagmar Peckova.
12:31 AM
Mahler, Gustav (1860-1911)
Kindertotenlieder
Dagmar Pecková (mezzo soprano), Royal Flemish Philharmonic, Philippe Herreweghe (conductor)
12:56 AM
Bruckner, Anton (1824-1896)
Symphony No.4 in E flat major, 'Romantic'
Royal Flemish Philharmonic, Philippe Herreweghe (conductor)
1:58 AM
Haydn, Joseph (1732-1809)
Quartet for strings (Op.55'1) in A major
META4
2:16 AM
Lauber, Joseph (1864-1952)
Sonata Fantasia in una parte for flute & piano (Op.50)
Marianne Keller Stucki (flute), Agathe Rytz-Jaggi (piano)
2:31 AM
Grieg, Edvard Hagerup (1843-1907)
Haugtussa - song cycle
Solveig Kringelborn (soprano), Malcolm Martineau (piano)
2:59 AM
Mozart, Wolfgang Amadeus (1756-1791)
Concerto no. 4 in D major K.218 for violin and orchestra
Frank Peter Zimmermann (violin), Netherlands Radio Philharmonic Orchestra, Guido Ajmone Marsan (conductor)
3:23 AM
Bach, Johann Sebastian (1685-1750)
Der Geist hilft unsrer Schwachheit auf - motet (BWV.226)
Danish National Radio Choir, Stefan Parkman (conductor)
3:31 AM
Glinka, Mikhail Ivanovich (1804-1857)
Overture from Ruslan i Lyudmila
Oslo Philharmonic Orchestra, Vladimir Jurowski (conductor)
3:36 AM
Storace, Bernado (fl. 1664)
Chaconne for harpsichord in C major
Mahan Esfahani (harpsichord)
3:42 AM
Bree, Johannes Bernardus van (1801-1857)
Concert Overture in B minor
Netherlands Radio Symphony Orchestra, Jac van Steen (conductor)
3:54 AM
Debussy, Claude (1862-1918)
Rhapsodie for Saxophone and Orchestra, arranged for saxophone and piano
Miha Rogina (saxophone), Jan Sever (piano)
4:05 AM
Mozart, Wolfgang Amadeus (1756-1791)
Quartet for flute and strings (K.298) in A major
Joanna G'froerer (flute), Martin Beaver (violin), Pinchas Zukerman (viola), Amanda Forsyth (cello)
4:17 AM
Gregorc, Janez (b.1934)
Sans respirer, sans soupir
Slovene Brass Quintet
4:24 AM
Gounod, Charles (1818-1893)
Waltz from 'Faust'
Danish Radio Concert Orchestra, Børge Wagner (conductor)
4:31 AM
Dvorak, Antonin (1841-1904)
Overture Domov muj (Op.62)
Slovak Radio Symphony Orchestra in Bratislava, Marián Vach (conductor)
4:43 AM
Mokranjac, Stevan (1856-1914)
Third Song-Wreath (From my homeland)
Karolj Kolar (tenor), Nikola Mitic (baritone), Belgrade Radio and Television Chorus, Mladen Jagust (conductor)
4:51 AM
Chopin, Fryderyk (1810-1849)
Etude in E major (Op.10 No.3)
Jane Coop (piano)
4:55 AM
Smetana, Bedrich (1824-1884)
Vltava (Moldau) from 'Ma Vlast'
Orchestre du Conservatoire de Musique du Québec, Raffi Armenian (conductor)
5:08 AM
Bartok, Bela (1881-1945)
4 Hungarian folk songs for chorus (Sz.93) (1930)
The Hungarian Radio Chorus, Péter Erdei (conductor)
5:22 AM
Elgar, Edward (1857-1934)
Pomp and Circumstance: Military March in D, Op.39/1
David Drury (organ)
5:29 AM
Geijer, Erik Gustaf (1783-1847)
Sonatina for Violin and Piano in A flat
Klara Hellgren (violin), Anders Kilström (piano)
5:43 AM
Monteclair, Michel Pignolet de (1667-1737)
Le Depit genereux - cantata for voice and continuo
Isabelle Poulenard (soprano), Ricercar Consort, Henri Ledroit (conductor)
5:57 AM
Mozart, Wolfgang Amadeus (1756-1791)
Sonata for piano (K.576) in D major
Jonathan Biss (piano)
6:12 AM
Bizet, Georges (1838-1875)
Carmen Suite No.2
RTV Slovenia Symphony Orchestra, Marko Munih (conductor).
Last on