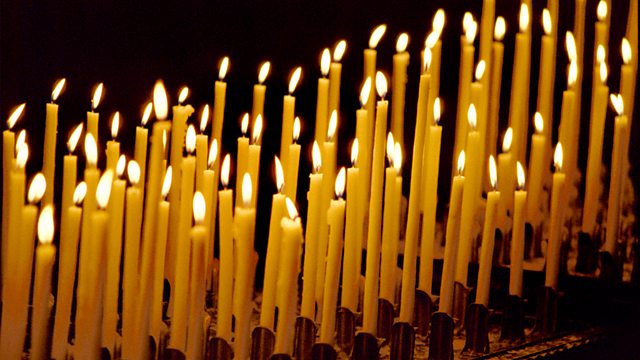 06/05/2013
A spiritual comment and prayer to begin the day with The Revd Dr Peter McGrail of Liverpool Hope University.
Last on
Revd Dr Peter McGrail, Liverpool Hope University
Good morning. This is the calm before the storm, the last week of revision before GCSE exams begin next week. Well, perhaps 'calm' is not the appropriate word, and stress management has been added to the portfolio of parenting skills of many with sixteen year-old daughters and sons. Reassuring, cajoling, focusing, peace-making, bribing (perhaps) – essential parts of the parental tool-kit for the revision period.
Nor is this one of the calmest weeks for teachers and school administrators. The deadlines begin to fall this week for the dispatch of course work to examination bodies, together with batches of work that will be sent on to external markers. In the tight focusing of tasks, no wonder that for students, families, schools the world may seem to be narrowing down to those critical examinations and the anxieties and opportunities associated with them.
Yet, for most of us the world changes not one jot. The reality that began to dawn on me years ago as I faced school exams is that even when we are at our most preoccupied or anxious, the rest of humanity just gets on with its own business. People don't stop laughing, working, being busy with a thousand things because my life has been stripped back to a narrow focus and I seem to pass in a leaden slow motion through a bustling and uninterested world. To learn to live with that reality is an essential life skill; it is also crucial if we are to learn compassion – and so it is good to be alert to the fact that right now some of our young people are having to learn those skills the hard way.
Be with our young people, their families and teachers, O God; support them through the coming examination period and always. Amen.