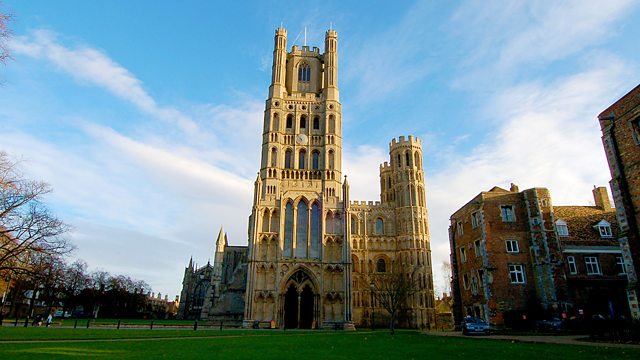 City of London Sinfonia: The Faure Requiem Tour
Live from Ely Cathedral, Fauré's Requiem is conducted by Stephen Layton with the Ely Cathedral Choirs and the City of London Sinfonia. The concert is part of The Fauré Requiem Tour which sees the CLS perform with some of Britain's leading cathedral choirs. There's the broadcast premiere, too, of a new work by Gabriel Jackson before, in the 50th anniversary year of the composer's death, Ely's magnificent organ makes a dramatic entrance in Francis Poulenc's masterful Organ Concerto.
Presented by Martin Handley
Tallis: Salvator mundi
Tallis: Why fum'st in sight?
Choirs of Ely Cathedral, Paul Trepte (conductor)
Vaughan Williams: Fantasia on a theme by Thomas Tallis
City of London Sinfonia, Stephen Layton (conductor)
Poulenc: Organ Concerto
Jonathan Lilley (organ), City of London Sinfonia, Stephen Layton (conductor)
approx 8.20pm
During the interval, Martin Handley talks to some of the Ely choristers about their busy lives and Stephen Layton, himself a chorister at a rival institution, talks about his on-going Fauré and Poulenc projects. That's followed by a movement from Fauré's spiritual and sublime String Quartet written in his last months and only heard after the composer's death in 1924. It is played in a CD recording by the Ébène Quartet.
approx 8.40pm
Gabriel Jackson: Countless and wonderful are the ways to praise God (Broadcast premiere)
Choirs of Ely Cathedral, Paul Trepte (conductor)
Fauré: Requiem.
Last on