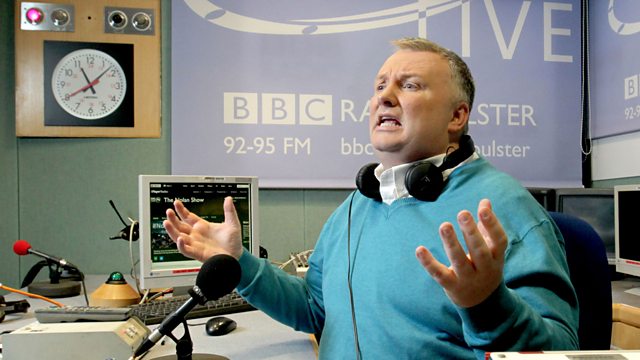 The Nolan Show
The Department of Finance says its minister Sammy Wilson wants the Union flag to fly at ANOTHER five government buildings under his control on designated days.
The DUP East Londonderry MP Gregory Campbell on why he's fighting against the closure of an elderly care home in his area.
A mother from West Yorkshire hired an escort to help her learning-disabled son to lose his virginity. Was she right?
And Vinny faces his fears when he becomes intimately acquainted with a 14 foot long python called Biscuit.
Last on