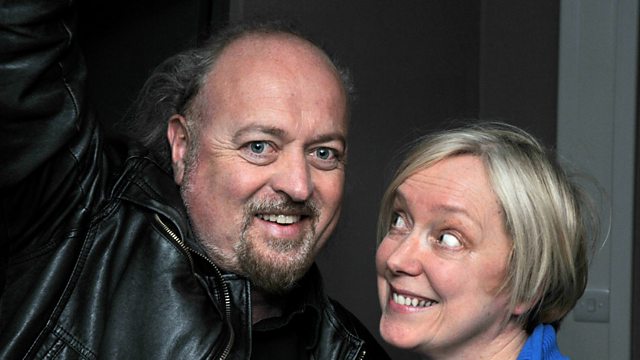 10/05/2013
Comedian, musician, actor, ornithologist, naturalist, and of course, the best hair in show business - currently on tour with his show Qualmpeddler - Bill Bailey joins Janice live in the Culture Studio.
US political satirist, Lee Camp is over in the UK and stirring things up a bit. He tells Janice about appearing at the Stand with Nick Revell next week.
Roddy Woomble, one of the most powerful voices in the contemporary folk music scene and former Idlewild frontman joins Janice live.
Legendary photographer Brian Sweeney tells Janice about his most recent project - a collection of photographs taken backstage at the Rockness music festival.
Could you write a play in a tweet? That's the task that Edinburgh community theatre group, The Village Pub Theatre, set their twitter followers earlier this. Sophie Good from the Village Pub Theatre explains.
Last on