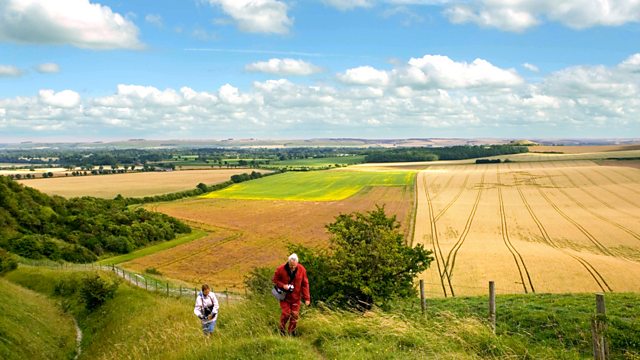 Cannock Chase
Listen in pop-out player
Jules Hudson goes to Cannock Chase in Staffordshire to find out about its military past. A major training camp during the First World War, he visits a mock-up of part of the Western Front that was built in order to familiarise troops with the concept of trench warfare, before they were sent to France and Flanders. Now covered in scrub, county archaeologists will begin clearing the site, a model of Messines Ridge, this summer. This is in preparation for the centenary commemorations next year that mark the beginning of the First World War.
Cannock Chase as a whole can be seen as a landscape of commemoration. Besides the mock-up of the Trenches, the area is home to cemeteries for Commonwealth and German soldiers who died in the UK during both world wars, including the crews of the Zeppelins shot down over Britain during the First World War. Jules also visits a memorial to the Katyn Massacre on the Chase, which commemorates the 22,000 Polish soldiers who were shot by the Soviets on Stalin's orders in 1940.
Producer: Mark Smalley.
Last on