Add music you love and enjoy it with
(CD Single), Capitol Records, 1

The Best Of OMD, Virgin, 14

Frankie Valli & The Four Seasons - Ve, Polygram Tv, 5

(CD Single), Universal, 1

Now 1986 (Various Artists), Now

(CD Single), Cooking Vinyl, 1

Fantastic 80's Disc 2 (Various Artis, Columbia

Mark Ronson, Adele & BBC Concert Orchestra

Cold Shoulder (Live)

Harpo

Movie Star

Super 70's (Various Artists), Virgin

Greatest Hits Of The 80's (Various), Disky

Ultimate Country (Various Artists), Telstar

The Very Best Of Fleetwood Mac, Warner Strategic Marketi, 2

(CD Single), Cubit Recordings, 1

America

Ventura Highway

Country Roads (Various Artists), Polygram Tv

R.E.M.

Losing My Religion

R.E.M. - Out Of Time, Warner Bros

Racey

Some Girls

Top 10 Hits Of The 70s (Various), EMI

Heartbeat: Love Me Tender (Various), Global Television

Rediscover The 50's-Rock With The Cav, Old Gold

That's Rock'n'Roll (Various Artists), EMI
Pause for Thought

From Andrew Graystone, Director of the Church and Media Network.

So Sir Alex is going…and even though I'm from the other side of Manchester football-wise, you'd have to be pretty ungracious not to recognise that he's been an amazing manager. I was in Manchester yesterday when the news broke, and though everyone knew it had to happen some time, there was a real sense of "Is this the end of the good times? And what on earth's going to happen now?"

I wonder how Fergie will actually leave Old Trafford. I remember clearly when Kevin Keegan left Newcastle in 1984 after almost single-handedly turning the club's fortunes round. It was an amazing scene. Surrounded by adoring Geordies Keegan was lifted off the pitch in a helicopter, still wearing his kit, and disappeared into the clouds like a Messiah. And then he was gone, and they were left looking into the sky, wondering what would happen next.

Today is Ascension Day, one of the most important days in the Christian calendar. Today Christians remember how, a month or so after his resurrection, Jesus left his disciples on a mountaintop and promised to send them his Holy Spirit to be with them always. When I was young I had a child's picture of this story – a kind of jet-propelled Jesus zooming off into the clouds in a dressing gown. That's not how the Bible describes it at all, of course. But there is this picture of the disciples Jesus left behind, looking up into the sky, wondering what's going to happen next, just as hundreds of thousands of Man United fans are wondering what's going to happen now the great is leaving.

At times when everything is changing, when the future seems uncertain, Ascension Day is a reminder for me that even if I don't know what the future holds, a change, no matter how big, is never an end.
500 WORDS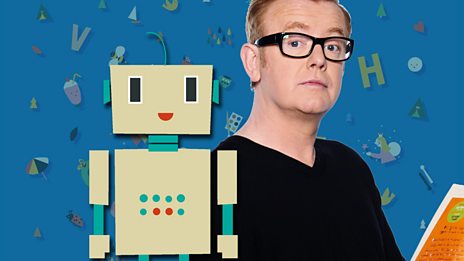 Featuring celebrity videos and top writing tips!
Free download
Catch up with the latest Breakfast fun with Chris Evans. Hear the best stories and the biggest…