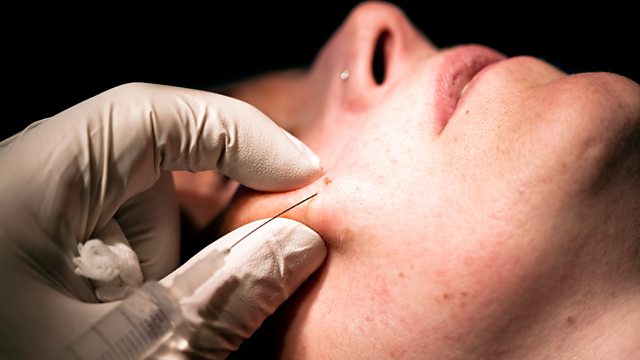 Botox for 20-somethings; Kate Figes on infidelity
Listen in pop-out player
Why are increasing numbers of women in their 20s having botox injections? Kate Figes on infidelity. Should the laws on extreme porn be changed? Campaigning for women's rights in Somalia. Celebrating a key event by commissioning jewellery. With Jenni Murray.
Last on
Women's Rights and Sexual Violence in Somalia
On Tuesday the UK and Somali Governments co-hosted an international conference on Somalia, aiming to help rebuild the country after more than two decades of conflict. Eradicating sexual violence was on the agenda, while Human Rights Watch urged international donors to make women's rights a priority. Somalian rights activist Fartuun Adan is one of those who came here for the conference. She has worked to support women, survivors of rape, sexual violence and forced marriages, is Executive Director of the Elman Peace and Human Rights Center, founded the first rape crisis center in Mogadishu, Sister Somalia, and last month won the International Women of Courage Award for her work. Also here for the conference is Fauzia Yusuf Haji Adan, who last year became Somalia's first female Foreign Minister and Deputy Prime Minister, who says she is determined to tackle perpetrators of sexual violence in her country. They join Jenni to discuss the situation for women in Somalia there and their hopes for the future after yesterday's conference.
Infidelity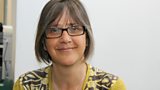 "Sexual betrayal has become the number-one crime in a relationship and there are usually no second chances" so concludes Kate Figes after years of talking to counsellors, psychologists, lawyers, detectives and the men and women who have engaged in affairs – and discovered them. The writer, and practising family mediator, joins Jenni to talk about why we need a more adult conversation about infidelity, the damage it can do and how relationships can survive it.
Our Cheating Hearts: Love and Loyalty, Lust and Lies by Kate Figes is published by Virago on 9 May 2013.
Extreme Pornography
This week a conference on Criminalising Extreme Pornography will discuss whether the laws on this type of porn should be reformed. The law was first introduced five years ago and made it an offence to possess pornographic images of bestiality, necrophilia and serious violence. Prof Clare McGlynn is from Durham University and Hildur Fjola Antonsdottir is from the University of Iceland where the government is reviewing its laws on extreme porn.
Jewellery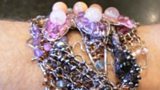 The idea of commissioning a piece of jewellery sounds like a costly luxury. But it needn't be if what is precious to you is not gold and silver and gems, but perhaps the meaning behind the piece, a life event that it celebrates or the elegance or excitement of the design, whatever the materials. In the first of a new series, Judi Herman shares the thrill of commissioning affordable pieces with designers  and their clients, beginning with a special commission of her own - a new bracelet from designer/maker Susan Horth to celebrate the arrival of her first grandchild Alyce.
Botox Injections and Women in their Twenties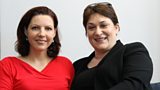 According to the International Society of Aesthetic Plastic Surgeons Botox is the world's most popular non-surgical treatment. They estimate that over 45,000 treatments were performed in the UK during 2011. A figure up by 26 per cent compared to 2010.  Anecdotally the number of 20-something women having Botox is also on the rise, many using it as a preventative measure to keep the signs of ageing at bay.   Jenni is joined by Cosmetic Dermatologist, Dr Stefanie Williams and Sarah Vine, beauty Editor of the Times and by Dima Hussain, a young women in her 20s who is considering Botox, to ask why the numbers are growing and what's fuelling insecurities about looks in young women?
The Anti-Ageing Health and Beauty Show runs at Olympia from 11-12 May.
Credits
| Role | Contributor |
| --- | --- |
| Presenter | Jenni Murray |
| Interviewed Guest | Kate Figes |