Joanna Lumley; Lionel Shriver; Financial Abuse
Joanna Lumley discusses campaigning; Lionel Shriver's new novel looks at obesity; Polly Morland has written about what bravery involves. And we hear about the prevalence of financial abuse and the pitfalls of entertaining if you are single. Presented by Jane Garvey. Produced by Lucinda Montefiore.
Last on
Lionel Shriver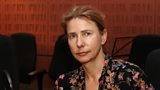 Lionel Shriver's new novel Big Brother is about a sister trying to rescue her sibling from eating himself to death.  Pandora temporarily leaves her husband and two step children for a year, seriously jeopardising her own marriage, to set up home with her seriously overweight brother in an attempt to get him to lose weight.  Lionel Shriver joins Jane to talk about the many themes of the book including society's obsession with weight and size and our complicated relationship with food.
Financial Abuse
When most people think about domestic abuse, acts of physical violence, verbal violence, and sexual assaults are what first springs to mind. However, there are other less noticeable, and just as insidious, forms, such as financial abuse. We hear your experiences and get advice from the CEO of Women's Aid, Polly Neate.
Power List: Joanna Lumley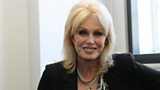 Joanna Lumley is perhaps best known to us all as the champagne-swilling fashion luvvie Patsy in TV's Absolutely Fabulous. However, alongside acting she is also known for her modelling, charitable work, and as a rights campaigner. She famously campaigned to allow Gurkha veterans to settle in the UK, and now she's backing a sustainable fashion initiative, run in partnership with Oxfam. She's an influential woman in British life, and so in February our panel of judges included her in our Woman's Hour Power List. Joanna Lumley joins Jane to talk about sustainable fashion, carving out an influential career as a woman, and her views on women, power and feminism.
How to be Brave
What does it mean to be brave in an age of anxiety? And can we learn to be brave?  This is the question posed by Polly Morland, the author of a new book called The Society of Timid Souls or How To Be Brave,  in which she explores how and why people show courage in the face of danger- from warzones to hospital wards, natural disasters to political protest. Jane is joined by Polly and by Dr Patrick Tissington of Birkbeck College London, a psychologist specialising in the study of emergency decision-making and the psychology of bravery. 
The Society of Timid Souls Or How To Be Brave by Polly Morland is published by Profile books.
Entertaining as a Single Woman
Lucy Cavendish and Emma Cowing join Jane to discuss their uncomfortable experiences and the benefits of entertaining as a single woman.
Credits
| Role | Contributor |
| --- | --- |
| Presenter | Jane Garvey |
| Interviewed Guest | Joanna Lumley |
| Producer | Lucinda Montefiore |