Add music you love and enjoy it with
The Smiths - The Very Best Of, WEA, 2

(CD Single), Cooking Vinyl, 1

The All Time Greatest Movie Songs, Columbia/Sony Tv

(CD Single), Dramatico, 1

Paul McCartney - All The Best!, Parlophone

The All Time Greatest Rock Songs ..., Columbia

(CD Single), Stylus Records, 1

The Emotions

Best Of My Love

Mellow Madness (Various Artists), Epic

Texas

The Conversation

(CD Single), PIAS UK, 1

Disco Fever (Various Artists), Global Television

Queen

Don't Stop Me Now

Jazz, Island, 12

Eagles

Take It Easy

The Best Of Eagles, Asylum

Music Of The Millennium (Various), Universal

The Pet Shop Boys & BBC Concert Orchestra

It's A Sin (Live)

Billboard Top Hits 1975, Rhino

The Cream Of Eric Clapton, Polydor

Gloria Estefan - Greatest Hits, Epic

(CD Single), Capitol Records, 1

The Police

Every Little Thing She Does Is Magic

Ones On 1 (Radio 1 21st Birthday Albu, BBC

Marvin Gaye

I Heard It Through The Grapevine

Songs Of The Century (Disc 2), Global Records & Tapes

The Best Of Drive Time (Various Artists), Polygram TV, 7

(CD Single), Nuclear Blast, 1
Pause for Thought

From Rev Rob Gillion, Rector of Holy Trinity Church and St Saviours.

Count your blessings rather than your money, as after all it is a Bank holiday. I have just had a feast of blessings over the weekend
My son whose wedding I took in Australia is now back for a blessing, an opportunity for those who couldn't travel to share in the excitement.

Then on Sunday we celebrate a baptism of a little boy who has meant so much to us – he's been very poorly and so to see him bonnie and bathed was such a joy. It was easy for me to count my blessings - in fact I ran out of fingers!

I know we don't need research to tell us the obvious, but I did enjoy hearing the findings recently which proves that gratefulness can increase good health and increase the feeling of optimism about the future. It is an attitude of gratitude that is so important.
However there are times when life gets so difficult and challenging you can't see any blessings – that's when you need someone to offer a helping hand or a shoulder to cry on.

Jesus first recorded sermon, the Sermon on the Mount spoke about blessing those who are suffering those who are bereaved those who are being persecuted. A list of blessings for those who are struggling.

It's an attitude of gratitude that helps us to rejoice when things are going well and look for love and support when darkness falls.

Someone said, What goes around comes around, work like you don't need the money, Love like you've never been hurt. Dance like nobody's watching, sing like nobody's listening. Live like its heaven on earth. That's an attitude of gratitude and a life full of blessings.

So I'm counting my blessings and wherever possible seeking to be a blessing to someone else.
BBC Playlister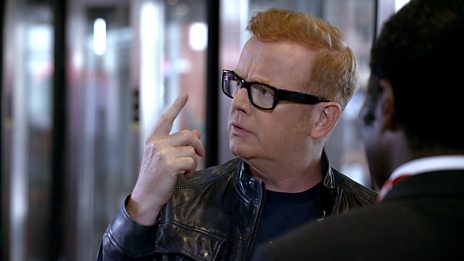 Chris has a song stuck in his head - but what is it? That's why he needs BBC Playlister!
500 WORDS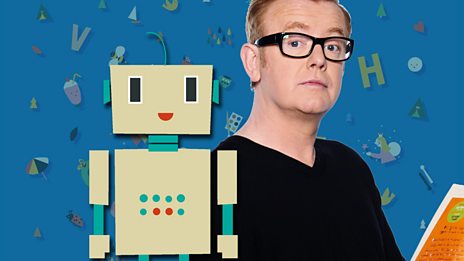 Featuring celebrity videos and top writing tips!
Podcast
Catch up with the latest Breakfast fun with Chris Evans. Hear the best stories and the biggest…