Women in the 1920s
The 1920s saw great changes for women: equal voting rights were introduced in 1929, but earlier in the decade "surplus women" were a great subject for debate in newspapers. Following the devastating loss of life in the First World War, some parts of society worried about what to do with young widows and women who would never marry. Baroness Shirley Williams, social historian Juliet Gardiner, author Virginia Nicholson and Dr Kate Murphy discuss the changing lives of women in the "Roaring '20s" as some made the most of increasing freedom and independence by becoming doctors and teachers, and working in a fledgling BBC.
Presented by Jane Garvey
Produced by Rebecca Myatt.
Last on
Politics and Employment
In 1928 the Equal Franchise Act was passed which gave women equal voting rights with men. The 1920s also saw unemployment benefit extended to include allowances for wives, the Law of Property Act which enabled both husband and wife to inherit property equally, the Infanticide Act which meant that, if a woman's mind was found to be unbalanced, she could no longer be hanged for killing her child and the Matrimonial Causes Bill making a wife eligible to petition for divorce on account of her husband's adultery. How did these landmark political acts change society and benefit the ordinary woman?
At Home - Family
Before the First World War, a single woman had one aim in life: to get married. But the death of so many British soldiers in the war changed all that and many women found themselves in a generation of so-called 'Surplus Women' who carved out extraordinary lives for themselves, challenging conventions and becoming engineers and explorers. Others had to cope with poverty, childlessness and frustration. Those that did get married found they had to give up employment to take care of the family and manage the household.
Lady Olive Baillie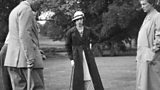 The new film of The Great Gatsby depicts a world of glamorous parties, fabulous wealth and breathtaking extravagance. Gatsby, of course, entertains at his mansion on Long Island – but was there perhaps a British version of him?  Lady Olive Baillie was an Anglo-American heiress who bought Leeds Castle in Kent in 1926. She set about restoring it to the height of luxury and modernity, and then hosted lavish house parties where her guests included royalty, film stars and tycoons.
Leisure
The lifting of war-time restrictions in the early 1920s created new sorts of pastimes. In London, entrepreneurs opened clubs, restaurants and dance halls to cater for the new crazes of jazz and dancing. 'Wireless' radio was the technological marvel of the decade and families would gather round to listen. And a new breed of young woman - the flapper - wore short skirts, bobbed her hair and flouted social norms.
Credits
| Role | Contributor |
| --- | --- |
| Presenter | Jane Garvey |
| Producer | Rebecca Myatt |
| Interviewed Guest | Shirley Williams |
| Interviewed Guest | Juliet Gardiner |
| Interviewed Guest | Virginia Nicholson |
| Interviewed Guest | Kate Murphy |