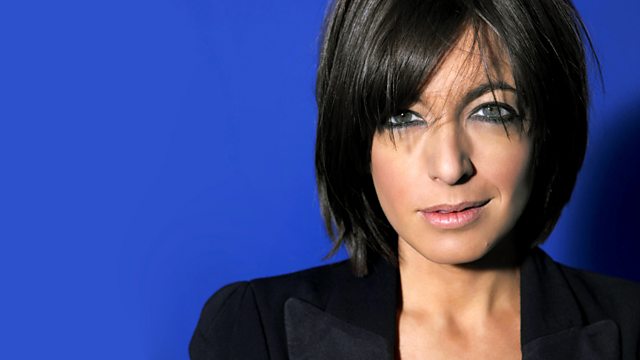 Kara Tointon and Suranne Jones
Claudia looks back at the events of 2Day
Actress Kara Tointon drops in to chat about her new play Relatively Speaking
Suranne Jones takes us behind the scenes of her new play Beautiful Thing
Plus Robbie Collin has all the latest film news; Alex Heminsley is here with the latest selection of books to review; and the arts round up with the next seven days of arts news from around the country.
Last on
Conductor John Wilson and listener Joyce review 2Day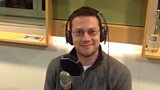 The celebrated conductor John Wilson and one of Radio 2's most avid listeners, 80-year-old Joyce McIndoe, told Claudia about their favourite parts of 2Day.
Robbie Collin's Film Review
STAR TREK INTO DARKNESS
Director: J.J. Abrams
Starring: Chris Pine, Zachary Quinto, Benedict Cumberbatch, Alice Eve
Star Trek Into Darkness is certificate 12A and it's out now….
MUD
Directed by: Jeff Nichols
Written by: Jeff Nichols
Produced by: Lisa Maria Falcone, Sarah Green and Aaron Ryder
Starring: Matthew McConaughey, Sarah Paulson, Reese Witherspoon, Michael Shannon, Sam Shepard and Ray McKinnon
Two teenage boys encounter a fugitive and form a pact to help him evade the bounty hunters on his trail and to reunite him with his true love.

Mud came out today and is a 12A certificate.
A HIGHJACKING
Directed by Tobias Lindholm
With Pilou Asbæk, Søren Malling, Dar Salim More
When a Danish cargo ship is hijacked by Somalian pirates in the Indian Ocean, a psychological drama unfolds between the hostage takers who are demanding millions in ransom, the hostages and the CEO of the shipping company.
A Highjacking is out now. It's certificate 15.

Kara Tointon talks about her new play, Relatively Speaking
Kara Tointon spoke about her new play, Alan Ayckbourn's Relatively Speaking.
Alex Heminsley's Literature Festival Review
Brighton (and Edinburgh) Festivals 
 
4th – 26th May
Brightonfestival.org
Featuring:
Michael Rosen is director, and is doing several events.
'What makes a book worth publishing' event on 15th with agents and publishers
'Hendricks Carnival of Knowledge' – an ongoing series in a regency terrace done up in the style of crazy Victorians, various events about eg Gin in Literatur, Murray Lachlan Young on Nonsense poetry etc.
Hay Festival
23rd May – 2nd June
Hayfestival.com
Featuring:
Sarah Churchwell on Gatsby, Melvyn Bragg, Jon Ronson on human eccentricity and Dara O'Brian
London Literature Festival
Based at Southbank Centre from 20th May until 8th September.
Via southbankcentre.co.uk
Featuring:
Jarvis Cocker, who is being published by Faber later this year, on fame 24th May
Rupert Everett on his bestselling memoirs on 25th May
Lionel Shriver author of We Need to Talk about Kevin on her new novel Big Brother on 28th May
Edinburgh international Festival
10th – 26th August
Edbookfest.co.uk

Arts Round-Up with Thomas Magill
Here's what's happening in the world of the arts around the country for the next seven days…..
Exhibition – Houghton Hall – Norfolk
Exhibition – Bothy Gallery – Yorkshire
Play – History Boys – Crucible Sheffield
Opera – Wozzeck – ENO London
Festival/Opera - Glynbourn
Festival – Mayfest – Old Vic Bristol