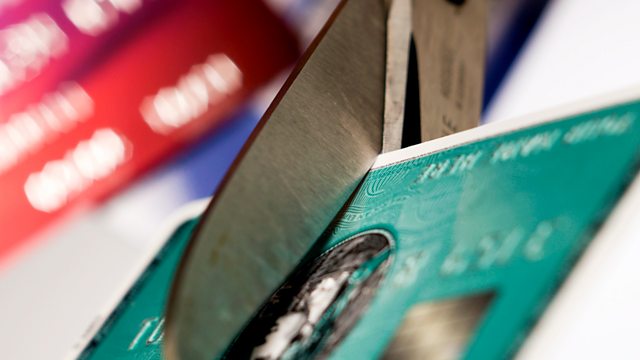 Debt
Ever since the current financial crisis started back in 2007, debt has been on everybody's mind.
Much of the discussion in the media has been about economics and ways to alleviate the crisis. What about the moral questions debt raises?
Mark Tully discusses our social and philosophical attitudes to the problem of debt and talks to financial educator and broadcaster Alvin Hall.
There are readings from Dickens, Shakespeare and the poet Kathleen Raine and music by composers ranging from Handel to Jocelyn Pook. The readers are Harriet Walter and Tim Pigott-Smith.
Produced by: Frank Stirling
A Unique production for BBC Radio 4.
Last on
Readings
Title:  David Copperfield
Author:  Charles Dickens
Publisher:   Wordsworth Editions Ltd
ISBN-10: 185326024X
Title:  Little Dorrit
Author:  Charles Dickens
Publisher:  Wordsworth Editions Ltd
ISBN-10: 1853261823
Title:  Gargantua and Pantagruel
Author: Francois Rabelais
Publisher:  W.W. Norton and company
ISBN-10: 0393308065
Title:  Worry about Money
Author: Kathleen Raine
Publisher:  The Oxford Book of Money
ISBN-10: 0192142003
Title:  Finance and the Good Society
Author:  Robert J Shiller
Publisher:  Princeton University Press
ISBN-10: 0691154880
Title:  The Merchant of Venice
Author:  William Shakespeare
Publisher:  Wordsworth Editions Ltd
ISBN-10: 1840224313