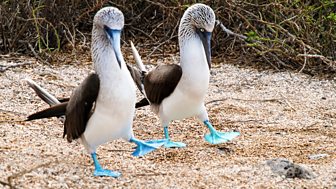 Tweet of the Day
Discover birds through their songs and calls. Each Tweet of the Day begins with a call or song, followed by a story of fascinating ornithology inspired by the sound.
Series producer Andrew Dawes shares his thoughts about Tweet of the Day: World Birds

Find out about the presenters and sound recordists who made the first series

From September this year, Tweet of the Day will begin scouring the globe. Find out more.
More programmes about Birds