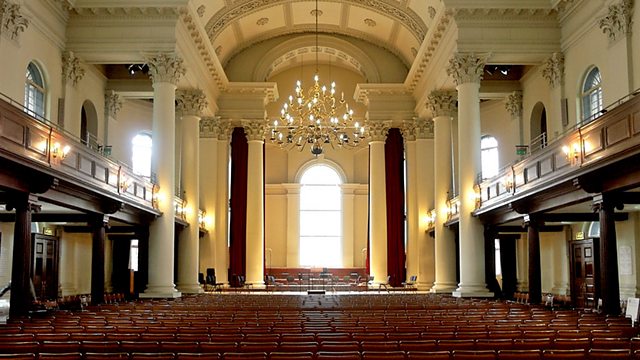 Handel
Live from St John's Smith Square, London
Presented by Martin Handley
On the opening night of the 2013 Lufthansa Festival of Baroque Music, Paul McCreesh conducts Handel's pastoral ode, based on poems by John Milton.
George Frideric Handel: L'Allegro, il Penseroso ed il Moderato
Gillian Webster (soprano)
Jeremy Ovenden (tenor)
Ashley Riches (baritone)
Gabrieli Consort & Players
Paul McCreesh (director)
8.00: Interval
8.20: Handel: L'Allegro, il Penseroso ed il Moderato, Parts 2 and 3
Tonight's performance sets the theme of this year's Lufthansa Festival, which is Nature. In 1740 Handel's librettist Charles Jennens brought together two pastoral poems by John Milton, written a hundred years earlier. 'L'Allegro' and 'Il Penseroso' - roughly 'mirth and melancholy' - is a reflection on contrasting emotions, and Jennens presented the two as a dialogue, adding his own extra emotion 'moderation'. Handel's oratorio, first performed at London's Royal Theatre in Lincoln's Inn Fields, is a poetic evocation of English town and country.
Last on