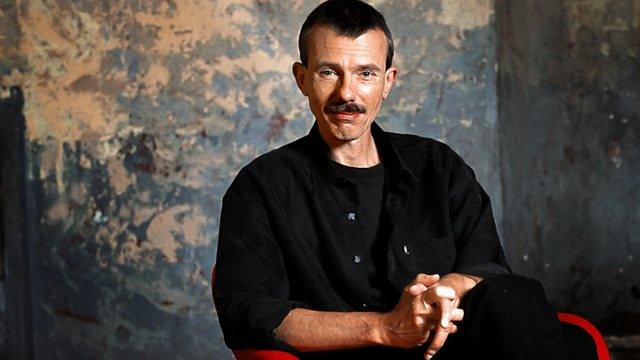 09/05/2013
The composer performs: Jonathan Swain presents a programme from the European Radio archives, with music by Debussy, Grieg, Sibelius, Britten and Stravinsky.
12:31 AM
Sibelius, Jean (1865-1957)
Andante Festivo
Helsinki Grand Radio Concert Orchestra (aka Finnish Radio SO), Jean Sibelius (conductor)
12:37 AM
Debussy, Claude (1862-1918)
La cathédrale engloutie
Claude Debussy (piano)
12:43 AM
Debussy, Claude (1862-1918)
Soirée dans Grenade (No.2 from Estampes)
Claude Debussy (piano)
12:48 AM
Dohnányi, Ernõ (1877-1960)
Variations on a Hungarian Folk Song (Op.29)
Ernõ Dohnányi (piano)
12:58 AM
Britten, Benjamin (1913-1976)
Symphonic Suite from the Opera 'Gloriana'
Peter Pears (tenor), SWF Symphony Orchestra, Benjamin Britten (conductor)
1:24 AM
Bartók, Béla (1881-1945)
Three Hungarian Folk Songs
Béla Bartók (piano)
1:28 AM
Lehár, Franz (1870-1948)
Overture to Zigeunerliebe
Saarbrücken Radio Symphony Orchestra, Franz Lehar (conductor)
1:37 AM
Granados, Enrique (1867-1916)
Quejas o la Maja y el Ruiseñor (from Goyescas)
Enrique Granados (piano)
1:44 AM
Stravinsky, Igor (1882-1971)
Symphony in 3 Movements
Südwestrundfunk Symphony Orchestra, Igor Stravinsky (conductor)
2:06 AM
Scriabin, Alexander (1872-1915)
Poème in F sharp (Op.32 No.1)
Alexander Scriabin (piano)
2:10 AM
Shostakovich, Dmitri (1906-1975)
Concerto for piano and orchestra no.2 (Op.102) in F major
Dmitri Shostakovich (piano), Sofia Philharmonic Orchestra, Konstantin Iliev (conductor)
2:27 AM
Grieg, Edvard (1843-1907)
Sommerfugl - from Lyric pieces, book 3 for piano (Op.43 No.1)
Edvard Grieg (piano)
2:31 AM
Elgar, Edward (1857-1934)
Variations on an original theme ('Enigma') for orchestra (Op.36)
Oslo Philharmonic Orchestra, André Previn (conductor)
3:02 AM
Chopin, Frédéric (1810-1849)
Sonata in G minor for cello and piano (Op.65)
Claes Gunnarsson (cello), Roland Pöntinen (piano)
3:33 AM
Purcell, Henry (1659-1695)
Trumpet Suite
Blagoj Angelovski (trumpet), Velin Iliev (organ)
3:41 AM
Saint-Saëns, Camille (1835-1921)
Danse macabre (Op.40) transcribed for 2 pianos by the composer
Ouellet-Murray Duo
3:48 AM
Albicastro, Henricus (fl.1700-06)
Concerto à 4 (Op.7 No.2)
Ensemble 415, Chiara Banchini (violin/director)
3:57 AM
Bruhns, Nicolaus (1665-1697)
Wohl dem, der den Herren fürchtet (cantata)
Greta de Reyghere & Jill Feldman (sopranos), Max van Egmond (bass), Ricercar Consort
4:05 AM
Schubert, Franz (1797-1828)
Overture 'Fierrabras' (D.796)
Netherlands Radio Chamber Orchestra, Hans Zender (conductor)
4:14 AM
Glinka, Mikhail Ivanovich (1804-1857)
Trio pathetique for clarinet, bassoon and piano in D minor
Alexei Ogrintchouk (oboe), Ekaterina Apekisheva (piano), Boris Andrianov (cello)
4:31 AM
Schubert, Franz (1797-1828)
Overture (D.590) in D major "In the Italian Style"
Stavanger Symphony Orchestra, Paul McCreesh (conductor)
4:39 AM
Wolf, Hugo (1860-1903)
Italian Serenade for string quartet
Ljubljana String Quartet
4:47 AM
Nystroem, Goesta (1890-1966)
Tre havsvisioner (3 Visions about the sea)
Swedish Radio Choir, Gustaf Sjökvist (conductor)
4:59 AM
Soler, Antonio (1729-1783)
Fandango for keyboard in D minor (R.146)
Scott Ross (harpsichord)
5:11 AM
Obradors, Fernando (1897-1945)
From Canciones Clásicas españolas
Isabel Bayrakdarian (soprano), James Parker (piano)
5:25 AM
Kraus, Joseph Martin (1756-1792)
Symphony in C major (VB.139)
Concerto Köln
5:39 AM
Schumann, Robert (1810-1856)
Sonata for piano no. 1 (Op.11) in F sharp minor
Martin Helmchen (piano)
6:08 AM
Bach, Johann Sebastian (1685-1750)
Suite for orchestra No.2 in B minor (BWV.1067)
La Petite Bande, Sigiswald Kuijken (conductor)
Presenter Jonathan Swain.
Last on