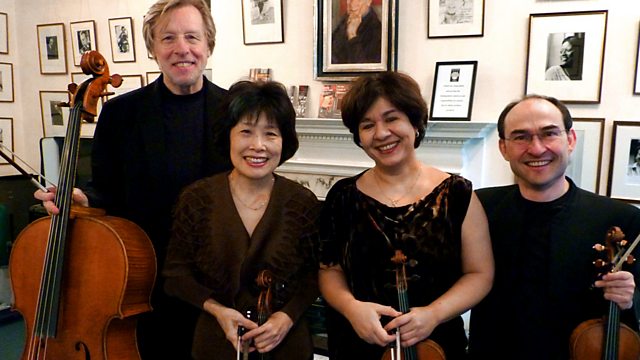 Wigmore Hall: Michelangelo Quartet
A second chance to hear a concert first broadcast earlier this year in the Wigmore Monday Lunchtime series. The Michelangelo Quartet perform Beethoven's String Quartet in B flat Op 130 in its original version ending with the mighty 'Grosse Fuge.'
Presented by Louise Fryer.
Beethoven: String Quartet in B flat major Op 130 (with Grosse Fuge finale, Op 133)
Michelangelo Quartet.
Last on