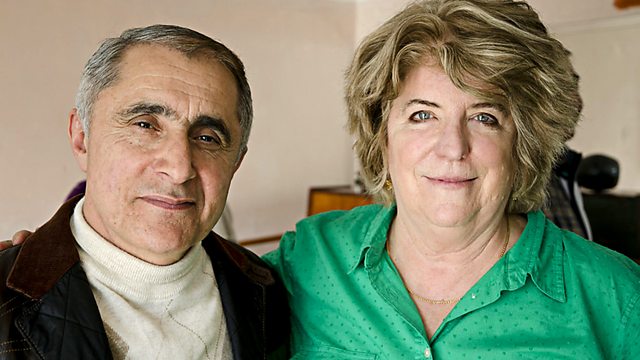 World Routes Academy in Azerbaijan
Lucy Duran is in Azerbaijan with the World Routes Academy apprentice Fidan Hajiyeva and her teacher, the celebrated singer Gochaq Askarov. Fidan is learning the ancient style of Azeri Mugham in the country's capital Baku, where she attends masterclasses with, and listens to performances by, some of the great masters of Azeri music. Producer James Parkin.
In January 2013 UK-based, 17 year Fidan Hajiyeva old became the youngest member of the World Routes Academy. Launched in 2010, the BBC Radio 3 World Routes Academy aims to support and inspire young world music artists by bringing them together with an internationally renowned artist in the same field and belonging to the same tradition.
In previous years, the scheme has worked with musicians from Iraq, Southern India, and Colombia.
Last on