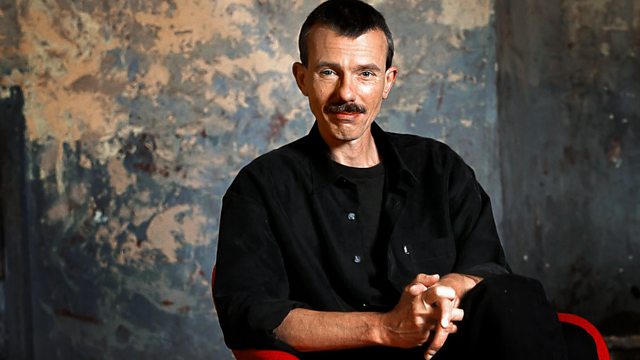 04/05/2013
BBC Proms 2012: Jonathan Swain presents the BBC Philharmonic with conductor Gianandrea Noseda, performing Mahler's Symphony no.7.
1:01 AM
Mozart, Wolfgang Amadeus (1756-1791)
Don Giovanni (K.527)- Overture
BBC Philharmonic, Gianandrea Noseda (conductor).
1:07 AM
Mahler, Gustav (1860-1911)
Symphony No.7 in E minor
BBC Philharmonic, Gianandrea Noseda (conductor).
2:23 AM
Schubert, Franz (1797-1828)
Piano Sonata in A minor (Op.42) (D.845)
Alfred Brendel (piano)
3:01 AM
Dvorák, Antonín (1841-1904)
Suite for orchestra in A major (Op.98b)
Polish Radio National Symphony Orchestra in Katowice, Stanislaw Macura (conductor)
3:20 AM
Zelenka, Jan Dismas (1679-1745)
De profundis (Psalm 129) in D minor (ZWV 97)
Virtuosi di Praga, Czech Chamber Choir, Petr Chromcak (conductor)
3:30 AM
Debussy, Claude (1862-1918)
3 Images for orchestra
Oslo Philharmonic, Jukka-Pekka Saraste (conductor)
4:05 AM
Mozart, Wolfgang Amadeus (1756-1791)
Sonata for piano 4 hands in D major (K.381)
Vilma Rindzeviciute and Irina Venckus (piano)
4:15 AM
Saint-Saëns, Camille (1835-1921)
Concerto for cello and orchestra no. 1 (Op.33) in A minor
Anatoli Krastev (cello), Bulgarian National Radio Symphony Orchestra, Vassil Kazandjiev (conductor)
4:35 AM
Rameau, Jean-Philippe (1683-1764)
3 pieces from 'Les Indes Galantes' (Air pour Zéphire; Musette en Rondeau; Air pour Borée et la Rose); Le Rappel des Oiseaux
Stephen Preston (flute), Robert Woolley (harpsichord)
4:42 AM
Stravinsky, Igor (1882-1971)
Three movements from Petrushka transcribed for solo piano by the composer
Shura Cherkassky (piano)
5:01 AM
Boeck, August de (1865-1937)
Fantasy on two Flemish Folk Songs (1923)
Vlaams Radio Orkest , Marc Soustrot (conductor)
5:08 AM
Ockeghem, Johannes (c.1410-1497)
Salve Regina
The Hilliard Ensemble
5:19 AM
Sibelius, Jean (1865-1957)
Symphony No.6 (Op.104) in D minor
Concertgebouw Orchestra, Colin Davis (conductor)
5:45 AM
Bach, Johann Sebastian (1685-1750), transc. Busoni
Adagio and Fugue from Toccata, Adagio and Fugue (BWV 564) in C major
Vladimir Horowitz (piano roll)
5:56 AM
Spohr, Louis (1784-1859)
Concerto for two violins and orchestra in B minor (Op.88)
Igor Ozim and Primoz Novsak (violins), Slovenian Radio and Television Symphony Orchestra, Samo Hubad (conductor)
6:22 AM
Moss, Piotr (b. 1949)
Wiosenno (In a Spring Mood)
Polish Radio Choir, Wlodzimierz Siedlik (conductor)
6:31 AM
Rimsky-Korsakov, Nikolai (1844-1908)
May Night: overture
Calgary Philharmonic Orchestra, Mario Bernardi (conductor)
6:40 AM
Telemann, Georg Philipp (1681-1767)
Suite for strings and continuo (TWV.55:Es3) in E flat major 'La Lyra'
B'Rock, Jurgen Gross (concert master).
Last on