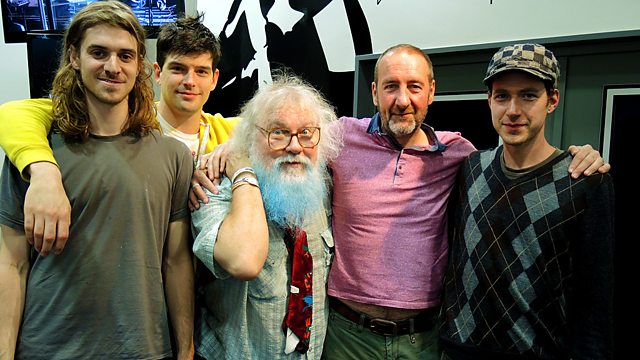 R Stevie Moore and Neon Neon
2 sessions tonight R Stevie Moore from Salford, his website says he's a genius and we agree.
His dad was called Bob but a wee bit more interesting than that he was Elvis Presley's bass player.
R Stevie Moore is what you might call a prolific musician having written over 2,000 songs to date.
Our 2nd session tonight is from Super Furry Animal Gruff Rhys current band Neon Neon - he is also a genius - we just seem to attract them to this show - who'd have thought it.
We are currently playing Neon Neon's 2 minute wonder Mid Century Modern Nightmare - it's a cracker.
Last on