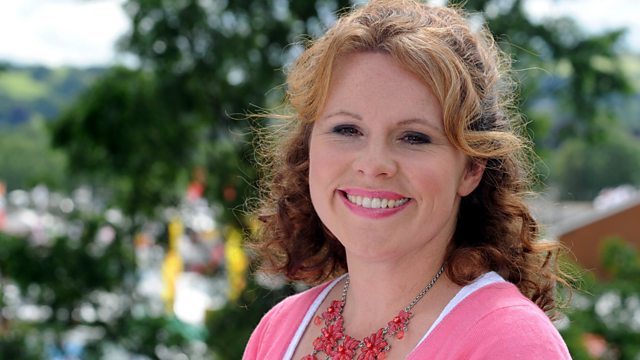 28/04/2013
The rural news magazine for those who live and work in the Welsh countryside.
Last on
The Buzzing News of the Welsh Countryside
"Keep Britian Buzzing" , "The Bee Cause", "PlanBee" - there are numerous campaigns to help the humble bee. Environmental campaigners and even celebrities are getting on the bandwagon - the main focus has become Neonicotinoids and Ministers for Agriculture from the different EU member states are set to vote again this week in an attempt to reach a final decision about the ban on their use. But we ask - is the debate about the pesticide detracting from the wider issue?
This week BBC Radio Wales will be looking at the issue of drugs in Wales - their prevalence, treatment and policies. Although associated with urban areas, drugs are a hidden rural problem and we hear the story of a former drug user who struggled to find help in Monmouthshire - where she lived - and as a teenager had to move to a hostel in the city.
The "how not to guide"  on Dry Stone Walling we speak to the author Sean Adcock from the  North Wales branch of the Dry Stone Walling Association.
Working dogs are obviously a familiar site on the farm but they are also in great demand for other jobs too - by the police, search-and-rescue teams and even the military. Our reporter George Herd takes his 18mth old border collie for a lesson at the K9 Academy .
We hear how a drought-loving plant from the Canary Islands, is surviving against the odds on cliffs near Porthmadog. Our community reporter Huw Jenkins visits the Coed Tremadog National Nature Reserve and discovers recent work to reduce gorse has seen a significant increase in the number of plants thriving in a precarious location, including the rare St John's Wort Flax.
And now it's nearly the end of April - have you heard a cuckoo yet? The British Trust for Ornithology tagged birds from across the UK, 5 from Wales but have David, Idemili, Indy, Iolo and Lloyd made it back?