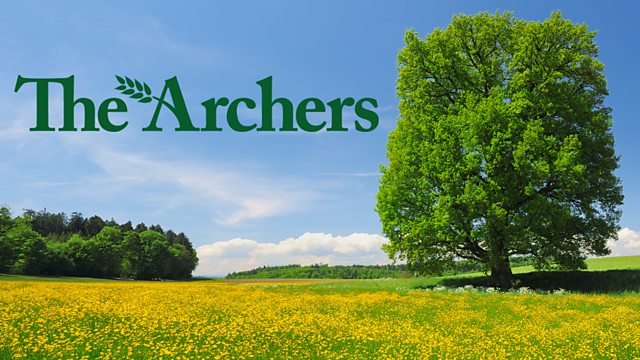 02/05/2013
Jumpy Darrell's convinced Des will grass on him. But Neil says that if so it would surely have happened by now.
Neil's surprised by Josh's proposition that he buy a share in the hen business. Josh says he's researched it They could exploit the niche market for free-range eggs and push up the profit margins. Josh could help with the marketing side and maybe eventually buy Neil out.
Wondering if Josh's parents know about this, Neil chats to David. David's impressed, later telling Josh he's proud of him.
Elona and Darrell discuss their upcoming supper at Home Farm. Elona's angry with Darrell at having to continue the pretence over the dog fight. Darrell says he'll make up an excuse and go on his own. But Elona says that would be another lie. Won't he ever learn?
At the meal, Jennifer praises Darrell for his decorating work and thanks Elona for all she's done for Peggy and Jack. When talk turns to Darrell's derring-do with the dog fight, Jennifer tells him he shouldn't be so modest but be proud of what he's done. She proposes a toast.
On their way home Elona tells Darrell she can't take any more. She wants a divorce.
Last on