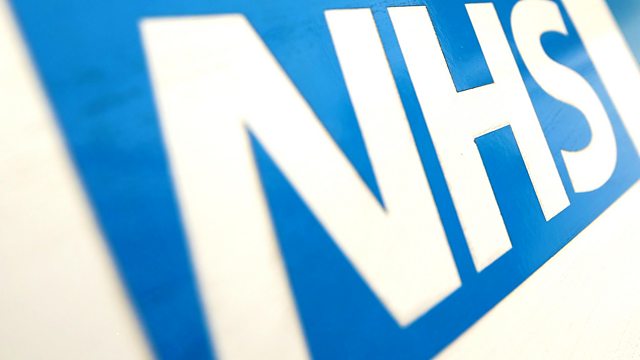 01/05/2013
Morning news and current affairs with Justin Webb and Sarah Montague, including:
0815
The NHS is one of the few government departments whose budget is ringfenced - that is, immune from the budget cuts that ministers are expected to make in order to bring government spending under control. John Appleby, chief economist at the King's Fund, and Lord Warner, former Health Minister, discuss whether ringfencing is desirable for the NHS.
0822
The Epiacum Roman Fort in the North Pennines, one of the best preserved Roman Forts in the former Empire, contains many roman artefacts that are not allowed to show up with a metal detector. However moles have been digging up all manner of stuff and a team has been sifting through it. Elaine Edgar, who with her husband owns the farm on which the fort lies, and Paul Frodsham, archaeologist with the North Pennines Area of Outstanding Natural Beauty, describe the discoveries.
Last on
A rundown of stories from Wednesday 1 May including programme highlights and comment.
Life Inside 'Islamic State': Diaries
Wednesday 1 May
Local elections take place tomorrow - we hear from Foreign Secretary William Hague, Liberal Democrat Simon Hughes, and deputy leader of the Labour party Harriet Harman. Plus - cabinet ministers have been told not to cut funding for the NHS, schools or foreign aid when trying to find budget savings.
0900

Terry O'Neill and Lewis James were our editors this morning - Libby Purves is up next on Radio 4 with Midweek. We're back tomorrow from 0600, thanks for listening.

0855

Sussex police has paid for GPS tracker devices to be worn by dementia patients in Chichester. Dot Gibson, of the National Pensioners Convention, and Brenda Jackson examine the idea that is designed to save money as authorities will not have to spend time searching for people who regularly go missing.


0850

President Obama has been talking again about his intention to close Guantanamo Bay. Karen Greenberg, Director of the Centre for National Security at Fordham University, and David Rivkin, a lawyer who served in republican administrations, analyse how close the US president is to closing Guantanamo Bay down.




0844

The Russian President Vladmir Putin revives a Soviet-era tradition on Wednesday at a ceremony in St Petersburg he'll be handing out medals to Russian 'Heroes of Labour'. Back in the USSR, a similar award was bestowed on those workers making extraordinary efforts for the Soviet state. The revival of the 'Hero of Labour' award is part of an attempt by the Russian authorities to find new heroes for a country lacking contemporary icons. Our correspondent Steve Rosenberg took a trip out of Moscow to meet some Russian heroes of the past.



See more live updates