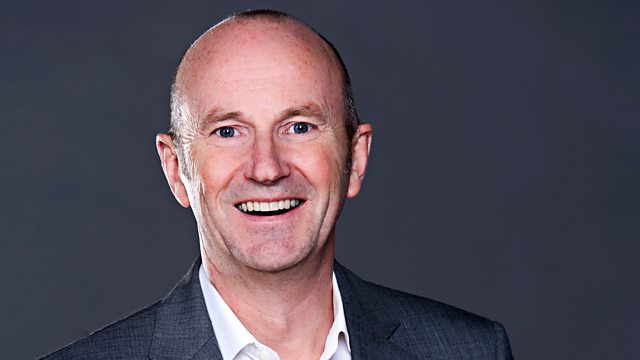 07/05/2013
Fred MacAulay presents MacAulay & Co
Lord Sugar's sidekick Nick Hewer joins Fred with news of tonight's new series of The Apprentice.
With the Eurovision Song Contest just under two weeks away, BONNIE TYLER tells Fred how things are hotting up.
Comedy writer and the person responsible for much of Drop the Dead Donkey and Outnumbered ANDY HAMILTON drops in for a chat about his latest goings on.
Superchef Jak O'Donnell putting forward MINCE & TATTIES as this week's Great Things. But team member MacKenzie thinks HER mince is tastier - and so beginnith the Great Scottish Mince Off, where Fred has to blind test taste them.
Humanist weddings are on the increase..so what are they all about and are there any conditions to them?
You might think it's just for clearing paths and adding taste to food, but there's a lot more to salt than meets the eye as homemaker Karon Grieve informs us.
Last on