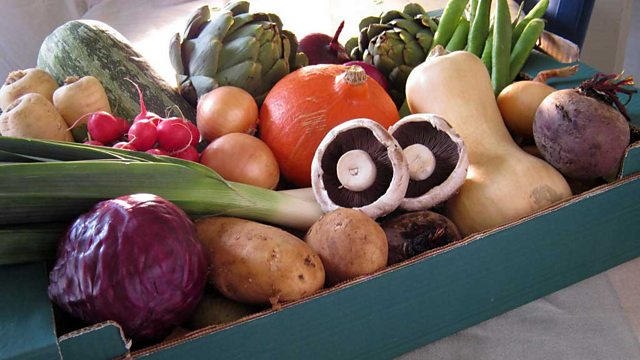 03/05/2013
How much is Scotland seen as a culinary destination where visitors might come specifically for the food? Pennie Latin will be asking if there's any drive to help Scottish food producers and chefs promote their local identity and finding out how Scotland should go about making the most of its natural larder. With Shirley Spear, founder and co-owner of The Three Chimneys and Lorna Bruce, marketing manager for Visit Scotland.
Pennie climbs aboard The Majestic Line to hear about their foodie trips around Scotland and finds out to what an extent it's a showcase for Scotland's fresh produce. She also takes a look at the challenges of cooking on a boat as the on-board chef demonstrates a classic duck dish!
Master of Wines Rose Murray Brown talks about the differences between low, lower and no-alcohol wines - the processes involved in removing the alcohol, what to look out for on the labels and how they all fare taste-wise.
Chef Andy Cumming makes paella with a Scottish twist.
Last on
Kitchen Cafe Takeaway Recipe