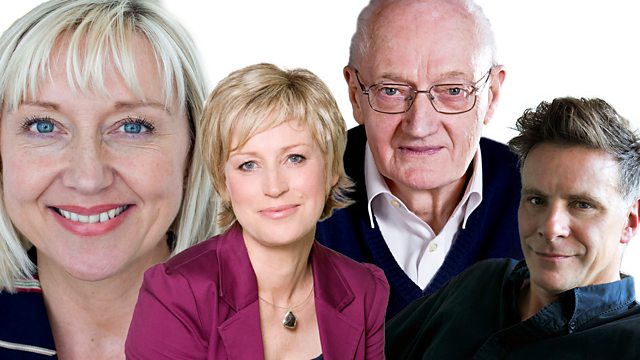 28/04/2013
Cathy is joined by children's campaigner Camila Batmanghelidjh. Camila had a privileged upbringing in Iran, and even at a young age she knew her future would involve helping children. She formed her first charity while still in her twenties - The Place To Be - a counselling service for school children that grew into a nationwide organisation. She talks to Cathy about the reasons why she loves working with children despite all the challenges involved.
The subject of Empathy is explored with Camila and Sue Robison, who works for The Roots of Empathy project in Scottish schools. Its focus is to try and create an environment where children can display and develop empathy. Cathy finds out how it works and what the long-term benefits can be.
Humanist weddings are on the increase in Scotland, already outnumbering Roman Catholic ceremonies, and if the trend continues they look set to outnumber Church of Scotland ones in a couple of years. Cathy talks to Caroline Lynch, Humanist and Chair of Secular Scotland, and Rev Gillean McLean about the attraction, and why a ceremony is still so important to people.
Parents are bombarded with dos and don'ts when raising their children but how much support and guidance do grandparents get? Author Rob Parsons and grandmother of four Rev Gillean Maclean, explore the joys and pitfalls of being a grandparent.
All this and a great mix of music, this Sunday morning from 7am.
Last on
Cross outside Rhu Church Helensburgh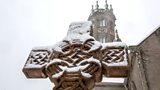 Historian Anne Ellis travels to Rhu church near Helensburgh for a story that has intrigued her for well over three decades .
Interior of Rhu Church Helensburgh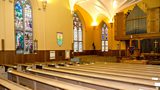 It's the story of the training ships - some called them prison ships because of the tough regime on board - where boys were trained for a life at sea.