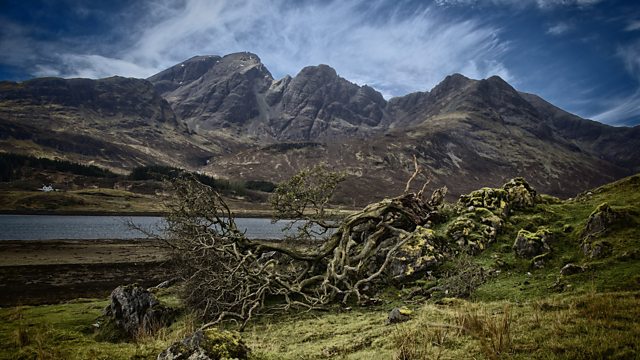 27/04/2013
Coming up on Out of Doors this weekend.
How farmers in the north-east are coping with the dust storms that have been blowing seeds away before they're sown.
Mark Stephen talks to the three business partners who rescued a valuable piece of Raasay's heritage after it burnt down.
Environmental law experts try to determine how Scotland's landscape and wildlife will be governed if the country becomes independent.
Why a wild land charity has spent £1m on a high street shop.
Euan McIlwraith investigates the mysterious and exotic Reeves Pheasant. Can it be spotted in Scotland?
Why naturalist Roy Dennis is moving dozens of red squirrels to the far north.
Plus, does an under-wired bra really affect the reliability of a compass?
And trialling fat bikes on a Fife beach.
Last on