Read, listen to, or download the Top 50 stories of 2013 in our story-writing competition.
Music Played
26 items
Add music you love and enjoy it with
ZZ Top Gimme All Your Lovin'

Top Gear 2 - Various Artists, Columbia

The Female Touch 2 (Various Artists), Global Television

Steve Miller Band Greatest Hits 1974-, Mercury

The Who I Can't Explain

The Godfathers Of Britpop, Polygram Tv

T. Rex Children Of The Revolution

Tanx + Zinc Alloy, Edsel, 006

The Greatest Hits Of 1970 (Various), Polydor

The Greatest Hits Of 1974 (Various), Premier

(CD Single), Stylus Records, 1

Eurythmics There Must Be An Angel (Playing With My Heart)

The Female Touch 2 (Various Artists), Global Television

Hits Of 1971 & 1972 (Various Artists), Polydor

Thea Gilmore Love Came Looking For Me

(CD Single), Fullfill Records, 1

Queen Bicycle Race

Jazz, Island, 4

Mary Poppins cast Let's Go Fly A Kite

Now 1991 - The Millennium Series, Now

Wah! The Story Of The Blues (Part 1)

(CD Single), When!

The Kinks All Day & All Of The Night

The Kinks - The Definitive Collection, Polygram Tv, 23
Pause for Thought

From Rev Sharon Grenham Toze, an Anglican priest and prison chaplain.

The weather looks promising this weekend, so I'm hoping to get out on the boat tomorrow. We've been hearing about the fabulous stories that have been entered for the 500 words competition, and of course there are some great stories already published that tell tales of boats and rivers and the sea – Moby Dick, for example, or Swallows and Amazons. Well the friend who's very patiently teaching me to sail reckons there are 4 different types of novice sailor. You've got the ones who want to sun themselves on the deck all day, and get a bit fed up when they're expected to muck in and work. Then there are the ones who panic at the slightest thing, and end up getting in the way. You've got the over-confident ones, who think they know it all because they've read a book. And then there are those who give it a go, but know their limitations, and will ask for help or advice when they don't know what to do. As you might imagine, it's this last type who tends to learn quickly, and then get the best out of the experience.

I bet we can all recognise the character types I've just described! This week I've been spending time talking to one of the prisoners in the jail where I work. He's not a young man, but he's got to the stage where he can see he's got to take responsibility for his life and make some changes. Many years spent in prison mean it's very hard for him to get a job, or a stable home, and he has a lot of personal and emotional issues to sort out. But at last he's asked for help and we'll do our best to give it.
It's not easy, asking for help. Most of us have the mindset that says we don't want to bother people, or we don't want to look weak. There's a hymn I love that goes 'Oh what peace we often forfeit, oh what needless pain we bear, all because we do not carry everything to God in prayer.' Well praying may or may not be your thing, but struggling on may not be the right thing to do either – instead, whatever you're having trouble with, don't be afraid to ask for help - most people are always willing to lend a hand.
500 WORDS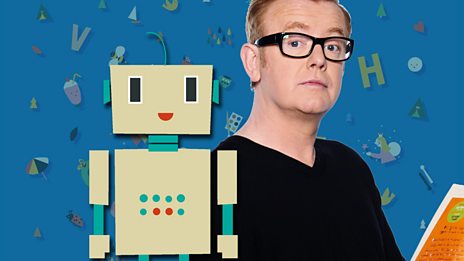 Featuring celebrity videos and top writing tips!
Free download
Catch up with the latest Breakfast fun with Chris Evans. Hear the best stories and the biggest…