Add music you love and enjoy it with
Pause for Thought

From Baroness Julia Neuberger, Senior Rabbi at the West London Synagogue.

A few weeks ago, I was away in rural Ireland and a friend rang me to ask if I had any darning wool. She'd been to our local town, and there was none to be had. 'Probably not, as I'm not a darner', was my response, but I said I'd look. In my mother's sewing box I did indeed find some beige darning wool, with 'Stopwolle', darning wool, printed in German on it. It must have arrived with my grandparents' stuff just after the Second World War began. It's an extraordinary story. My grandparents left Germany as Jewish refugees only a few days before war broke out. People leaving were only allowed to take one suitcase, and no valuables. So a Nazi official came to check they weren't taking anything forbidden. As he stood there, he said to my grandfather: 'Ludwig, take what you want- anything you can get into those cases. I won't say anything.' He'd been a fellow prisoner of war in France in the First World War. Even more amazing, after my grandparents had left, this same man, we think, and others who'd been with my grandfather in prisoner of war camp, went into the apartment and, instead of looting it, which was the norm, packed everything up and sent it on through France to England. My grandparents were living in a refugee hostel in one room when their furniture, china, glass, pictures and everything else arrived. Everything. Including the darning wool. So that card of darning wool has a story to tell. After the war, my grandparents tried to find the man concerned to thank him, but he had been killed. Yet his courage, and goodness in the face of evil , in horrible circumstances, lives on- in the darning wool, amongst other things. There's always a reminder of goodness when it happens, and you can often see human goodness in the smallest things.
BBC Playlister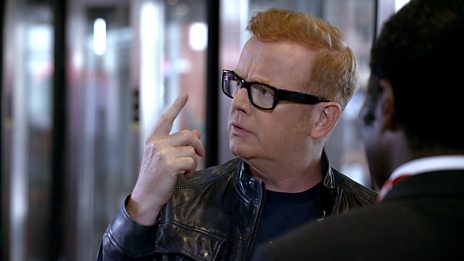 Chris has a song stuck in his head - but what is it? That's why he needs BBC Playlister!
500 WORDS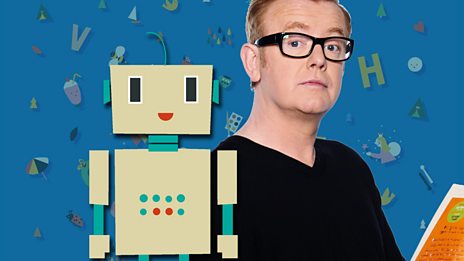 Featuring celebrity videos and top writing tips!
Podcast
Catch up with the latest Breakfast fun with Chris Evans. Hear the best stories and the biggest…