Add music you love and enjoy it with
Elvis Costello

and

The Attractions

Radio Radio

The Very Best Of Elvis Costello, Universal Music Tv

(CD Single), ZYX Music, 2

Moby

Porcelain

(CD Single), Mute Records

Bryan Adams

Can't Stop This Thing We Started

Bryan Adams - The Best Of Me, Mercury

The Beatles - 1, Apple, 2

The Beatles - 1, Apple, 2

fun.

All Alone

Some Nights, Fueled By Ramen, 1

Million Sellers Vol.18 - The Seventie, Disky

The Best Steps To Heaven, Tiger

Lenny Kravitz - Baptism, Parlophone

Huge Hits 1997 (Various Artists), Global Television

The Definitive Simon & Garfunkel, Columbia

Thea Gilmore

Love Came Looking For Me

(CD Single), Fullfill Records, 1

Now 1984 (Various Artists), Now

Cat Stevens

Another Saturday Night

The Very Best Of Cat Stevens, Island

The Best Of John Barry: Themeology, Columbia

Matt Monro Sings Don Black, EMI

The Very Best Of The Doobie Brothers, Warner Bros

The Rolling Stones

Paint It Black

The Rolling Stones - Forty Licks, Abkco

Josh Groban

I Believe (When I Fall In Love It Will Be Forever)

All That Echoes, Reprise, 1

The Verve

Bittersweet Symphony

Now 37 (Various Artists), Now
Pause for Thought

From Sarah Joseph, Editor of a Muslim lifestyle magazine.

I was in Zagreb, the capital of Croatia, this weekend for a conference. Just a two hour flight from London, it is a modern, cosmopolitan city, reminiscent of Paris with its many cafes. A bustling market in the centre of the old town draws tourists and locals alike.

Yet 20 short years ago this region was ripped apart by a terrible war. One young man I met said he spent his first years of primary school locked in a basement-hiding. "We had no food" he said, "we had only our pride."

Croatia and Slovenia were the first countries to break away from the former Yugoslavia, quickly followed by Macedonia and Bosnia Herzegovina. It was a bloody war which followed, with terrible ethnic cleansing and massacres took place.

We often remember the First and Second World Wars and the mantra of "never again" is repeated in hushed tones at regular memorials. Yet in this area of Europe, neighbour turned on neighbour, brother on brother, in a bitter feud that drew on hundreds of years of history, despite the fact that it appeared so called religious identities were dormant and communities were fully integrated.

After the breakup of these countries, ultra-nationalists managed to draw on the weakness and instability, and spun a narrative of division.

Walking through Zagreb whilst casting my mind back to the news broadcasts of twenty years ago, I am struck by how easy it is for us to turn on each other. We have to protect ourselves from such a possibility, not by hiding our differences, or attempting to create homogenised cultural frameworks, but by working with our differences, and embracing them as beautiful. One may not be a brother or sister by family, or ethnicity, or faith, but we all belong to the human family, and that relationship must be recognised to preserve us from repeating the bloody histories of our past.
BBC Playlister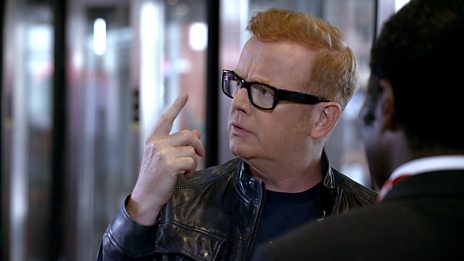 Chris has a song stuck in his head - but what is it? That's why he needs BBC Playlister!
500 WORDS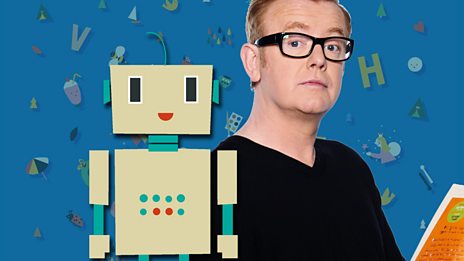 Featuring celebrity videos and top writing tips!
Free download
Catch up with the latest Breakfast fun with Chris Evans. Hear the best stories and the biggest…