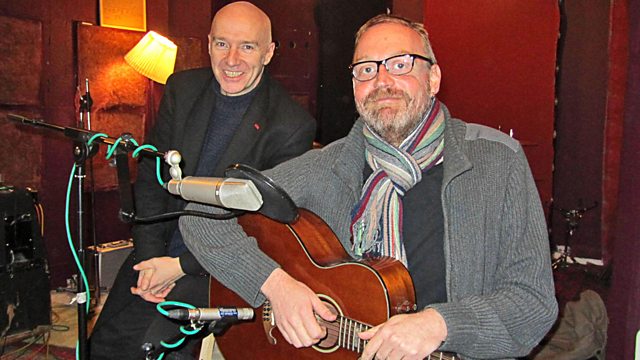 Building Bridges - The Art of the Middle 8
Midge Ure explores the art and the craft of the bridge, or middle 8, in popular song.
Think of A Day In The Life, Good Vibrations, We Can Work It Out, I'm Not In Love and Born To Run. Each of them features a clever middle section which builds musical tension.
It's not always in the middle and it's not always 8 bars in length, but its job is always to introduce a new element into the song, a new chord sequence or melody, a change in the arrangement or an instrumental solo.
Jazz pianist Neil Cowley traces its origins back to Mozart, musicologist Helen Caddick and journalist David Hepworth discuss the drama a good bridge can create, and songwriters Justin Currie and Boo Hewerdine demonstrate some of the most memorable examples and how they were composed.
Boo even composes a new middle 8 for a famous Bee Gees song which doesn't have one.
Produced by Trevor Dann
A TDC production for BBC Radio 4.