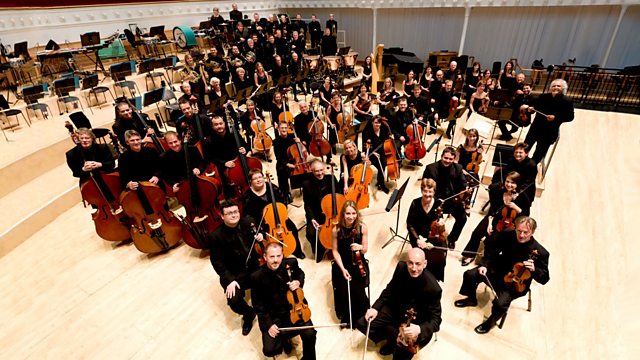 BBC SSO - Wagner, Vaughan Williams, Beethoven
Live from City Halls, Glasgow
Presented by Jamie MacDougall
Steven Osborne Plays Beethoven's 'Emperor' Concerto with the BBC Scottish Symphony Orchestra, conducted by Andrew Manze. Also on the programme: Vaughan Williams' Ninth Symphony.
Wagner: Prelude to Act 1 of Lohengrin
Vaughan Williams: Symphony No. 9
8.15: Interval
Beethoven: Piano Concerto No.5 'The Emperor'
Steven Osborne piano
Andrew Manze conductor
BBC Scottish Symphony Orchestra
Few composers were more aware than Ralph Vaughan Williams of what it meant to write a Ninth Symphony - and few have been less daunted. The composer may have been 85 years old, but 1950s audiences heard a symphony of astonishing power, ambition and imaginative fire: a contemporary prophet looking forward, not back. It's a strikingly equal match for Beethoven's mighty 'Emperor' concerto, as Steven Osborne and Andrew Manze tackle two of the pinnacles of the BBC SSO's Beethoven concerto and Vaughan Williams symphony cycles. And for once, Richard Wagner doesn't quite steal the show, though his visionary Lohengrin prelude burns with the same inner light.
Last on